Riding the Innovation Wave
Todd Wakeling, Senior Director of Brand Strategy, Active Ride Shop
Related Trend Reports
Art & Design
,
Computers
,
Fashion
,
Gadgets
,
Health
,
Marketing
,
Mobile
,
Multimedia
,
Pop Culture
,
Print
,
Social Good
,
Sports
,
Tech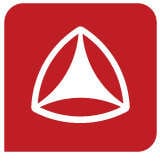 Todd is the Senior Director of Merchandise and Brand Strategy at Active Ride Shop. In total, Todd has been with ARS for 14 years. For Todd, the company started as a place to work on his own schedule and do what he enjoys (snowboarding.) Since then, he has now become a primary component to the buying of merchandise at ARS and leads a team of his own. Active Ride Shop has proudly served the North American skate community since 1989. Owned and operated by skateboarders for the benefit of all who skate, Active carries only the finest in footwear, apparel, skate goods and accessories.
Four questions with Todd Wakeling:

How does your team generate new ideas?
A lot comes from a problem, and when that's presented everyone kind of spitballs ideas to come around and create a solution. We're limited on resources and we don't have the ability to go out and research too much. It's a really boot strap operation, and we figure out how to do something different.
Have you identified any gaps in your innovation process that you're looking to improve on?
There are a slew of gaps. Our whole goal is to be able to say 'no' to things which allows us to do more with other things. We sometimes overextend ourselves. Internally, we need to buckle down on what we need definitely need focus on for our business; we also need to figure out the people that will allow us to do x y and z. If we have an expert in an area, we need to hand it off to the appropriate teams and allow them to be creative.
In what ways are you actively investing to enhance innovation, or are you satisfied?
We are never satisfied and we know we can do better. Financially investing, we need a new system which will come down the road. The back end system is our next big system to invest time and money on. Right now, we just need to focus on human resources and growing internally. We're focused on challenging everyone, continuous improvement, and how to make things better than they are.
Looking to the future, how is Active Ride Shop going to be a leader in innovation?
We are going to continue the status quo. We are going to stay invested in premium products and denim and we are continually challenging ourselves. Our big focus is in reinvigorating our footwear category, skate as a whole, and investing into our relationships.