Creating a Targeted News Feed That Rivals the Best
Related Trend Reports
Art & Design
,
Business
,
Interactive
,
Internet
,
Marketing
,
Media
,
Photography
,
Pop Culture
,
Retail
,
Social Media
,
Tech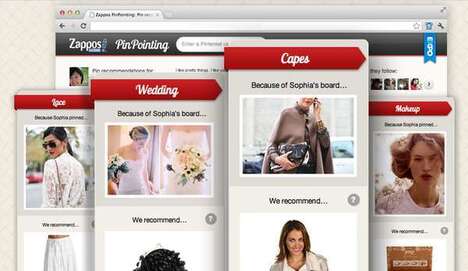 Social media mogul Facebook coined the concept of a targeted news feed and while the company's own design might be getting an update, there are a few ways that designers can take a more aesthetically pleasing approach to reformatting. The Facebook news feed update includes a more customized experience that learns from users past behavior to deliver a truly one-of-a-kind dose of information. Being called "your own personal newspaper" by Facebook, the targeted news feed offers a few other features to learn from.
Social media new feeds have become heavily visual: instead of reading statuses or clicking around to find specific information, sites like Pinterest and Instagram primarily display images. Taking this feature in stride can help take a site from ordinary to extraordinary because browsers that find a news feed appealing will likely return. The
Zappos 'Pinpointing' app
is a prime example how a targeted news feed done right because it gathers content from a users Pinterest boards and suggests similar product in a familiar manner. This kind of retail is easy, non-threatening and hyper-targeted to the customer, which means that everyone will leave happy.
Taking nods from social media sites to create a targeted news feed might seem redundant, but in actuality it can prove to be a winning aspect of an offshoot site. It's this familiarity factor that makes things seem simple, but moreover it's learning from the original design's winning attributes and where it falls flat. Identifying with the modern Internet user and understanding the ways in which they browse is key to knowing what kind of information should be included in their news feed. Trend Hunter's
Social Media Trend Report
identifies the main concepts that we're seeing in world of online socializing.