The Importance of a Sustainable Product Design for Today and Tomorrow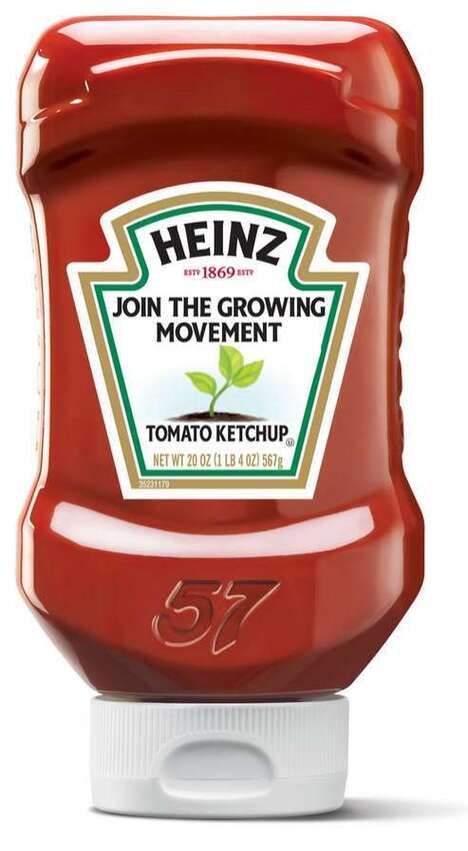 The demand for sustainable product design is consistently on the rise with consumers, so leveraging this notion with your brand to gauge the suitability can be an important step in getting involved with the eco movement. A sustainable product design relates to something that has been created using a renewable resource or recycled materials to better increase the longevity of otherwise one-time use products or – more importantly – valuable resources. Many brands are getting involved with the eco movement by offering a sustainable option or even revamping the entire line to be created with the Earth's health in mind.
Recently, there has been a distinct rise in product packaging that's more sustainable than traditional varieties.
Heinz
– the multinational go-to brand for ketchup connoisseurs – recently switched its entire line of ketchup bottles over to a sustainable 'PlantBottle' that is made with plant materials to be completely recyclable. This kind of commitment to sustainability on behalf of the brand has been widely acclaimed worldwide and stands as a testament that not only will a sustainable product improve the Earth, but is also a powerful driving force behind consumer decisions.
It's an important factor when it comes to a sustainable product design to be as close to the original as possible to make the switch as seamless as possible for consumers. The
Virus 'Stay Warm'
line of athletic apparel is strikingly comparable to other lines on the market, but this one is made using recycled coffee grinds. The leftover grinds make for a fantastically warm material that's also resistant against odors and helps to protect against harmful UV rays.
As demand for sustainable product design continues to grow, it will remain a valuable resource to stay up-to-date with the latest innovations. Trend Hunter's
Eco Trend Report
can help to provide valuable information to keep a pulse on the worldwide movement towards sustainability.