Why Social Sharing is Critical to Successful Marketing Campaigns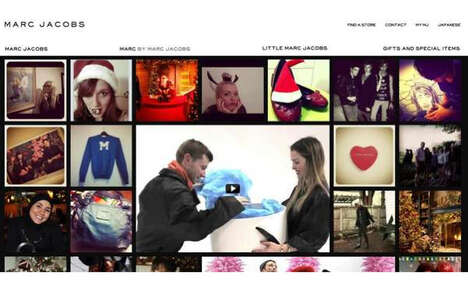 Establishing a presence on social media sites like Facebook has become a critical aspect of company branding, but also plays a large part in creating truly successful marketing campaigns. Messages have more potential to travel further than ever before, and companies who take advantage of this are often the one's that end up leaving a big impression on potential consumers.
Consumer involvement and engagement is critical to both a strong social media presence and establishing meaningful connections to people, and social media campaigns can be an incredibly effective way of accomplishing both goals at once. Ensure that you're involving your consumers and not just speaking at them. Encouraging people to actually contribute to your campaign rather than simply spreading the word is a great way of doing this. The MarcFam campaign, for example, encouraged participants to upload a photo to Instagram, Facebook or Twitter with the hashtag #MarcFam. Photos submitted would later be uploaded to an album on the Marc Jacobs website. This campaign was brilliant not only in its simplicity, but because it provided consumers with an incentive to interact with the brand in exchange for being featured on a high profile site. In many ways, consumers did much of the work on this campaign, making it a cost-effective and engaging effort.
Nivea's '
The Million Moments of Touch
' campaign was a social campaign that had an even stronger call to action, harnessing celebrities to improve the clout of the initiative. Much like the MarcFam stint, the Nivea social media campaign involved consumer by encouraging people to share stories about being close to another person. The campaign was strongly related to the product at hand, and even included a vacation prize in return for participation on the brand's Facebook page.
When it comes to a successful marketing campaign, engaging with people in a way that motivates consumers is critical and will likely become more important as social media grows. Trend Hunter's
Social Media Trend Report
and
Marketing Trend Report
cover the ways in which brands are harnessing the power of social media to make the most of its campaigns.