Maintaining the Tradition of Innovation (INTERVIEW)
Stephanie Perdue, VP of Marketing, Taco Bell
Related Trend Reports
Bizarre
,
Design
,
Drinking
,
Food
,
Gadgets
,
Health
,
Home
,
Kitchen
,
Lifestyle
,
Social Media
,
Special
,
Tech
,
Unique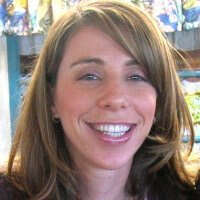 Taco Bell has a long history of innovations that began when Glen Bell first introduced Mexican food to the masses in 1962. Since then, the innovations have ranged from the first value menu to drink refills to the recent launch of the Doritos Locos Taco. Taco Bell has also branched out to make it's mark on culture outside of food with the SXSW series
Feed the Beat
. According to Vice President of Brand Marketing Stephanie Perdue, the goal is to launch around 20 new menu items a year. While the vision is ambitious, Stephanie says the culture within Taco Bell thrives on new challenges and is never short on good ideas.
4 Questions with Stephanie Perdue

1. What is the biggest challenge you face when innovating?
The biggest challenge is figuring out how to do things that haven't been done before. First, it's how do you execute this idea in a quick timeframe? We work well cross functionally with our operations people and franchisees to find out how to make it a reality. Another challenge is makings sure people know it's okay to fail. How do you take a 51-year-old company and keep it cutting edge, keep it taking risks and keep it entrepreneurial?
2. Has there ever been an instance where another industry has influenced an innovation at your company?
Most recently, we met with Vans. They are cutting edge and we share the same consumer, so we talked through how they understand trends, how they get the latest and try to understand what the consumer wants before they can even articulate it. We talked about how they stay innovative and how they stay true to their counter culture stance.
For the Doritos Locos Taco, it was the first time we ideated with Frito-Lay on something proprietary for Taco Bell. They aren't in the restaurant industry, they are in CPG and grocery, so you don't get access to their products within the restaurant realm that often. And it worked well, because if we hadn't used them as a partner we would've never come up with that idea.
3. Tell me about that process from ideation to delivery.
For the Doritos Locos Taco, we had an idea on paper we knew consumers loved and we had a lot of passion about, but we had no idea how to actually make the taco. How do you make the taco shell? How do you season it? How do you deliver it? How do you match the Doritos experience? First, you have to really ask are we committed to this? Then it's about making it a direct match to Doritos. We tested dozens of prototypes until we got the right one, then we had to figure out how to scale it at 6500 restaurants. None of the resources were in place to make the idea into a reality, but I like that. That's what drives me; figuring it out.
4. What makes an innovative culture?
A lot of it Taco Bell has had in place. We put the consumer first. It comes down to how much do you listen to consumers and trying to understand what their unmet needs are and what they love. I think you have to have a culture that has fun. I think risk taking is an important one. You have to be intellectually curious about how to be better and how things work. Co-creation is key too; we work cross functionally with agency partners and suppliers. In order to get ideas from everywhere, you have to be willing to create, evolve and share. And lastly, you have to put the resources into innovation. A lot of companies don't invest in great innovation, whether that's R&D budgets or giving people the space and time to innovate.