4 Social Media Tactics to Avoid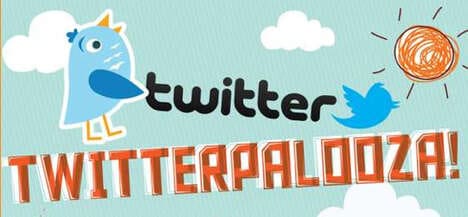 While many brands have made the shift to online and developed strong presences of sites like Facebook and Twitter, many brands have encountered issues or a low return on investing time into these platforms due to misguided social media tactics. Here are some key mistake to avoid.
Not being social.
Though many brands have successfully populated feeds with promotional content, many forget to actually engage with their audience. There's no problem with using these platforms as a way to promote brand content, but the issue lies with using these sites exclusively for this purpose. Social media offers brands a unique opportunity to connect with a wide range of people at once, which should not be taken for granted or overlooked. In addition to posting original content, encourage your social media team to mix up posts with engaging, interesting non-promotional links and images as well.
Acting unprofessionally.
Social media gives troublemakers the opportunity to be heard on some very public platforms. If your brand is at all involved in a service industry, it's key that you don't publicly engage with those who have an issue with your company. It's acceptable and encouraged that you direct those publicly complaining about your brand to email your company rather than taking it up online. Never, ever argue with a customer online.
Ignoring opportunities.
Social media platforms provide an extremely affordable and effective way to get your brand's message across, which is why it's important to use this to the best of your brand's ability. Be sure to get all of the value you can from running these accounts, particularly when it comes to marketing campaigns that mesh well with social media.
Undervaluing less popular platforms.
Though less populated than Facebook or Twitter, more niche social media sites like Google+ and Pinterest can perform beautifully for a brand. Getting involved in these smaller and more targeted sites can be trickier than optimizing for more mainstream platforms, but can pay off big time when approached carefully. Pinterest, for instance, can act as a fantastic source of referral traffic for brands who create a strong strategy based off of the site's demographics and style.
Social media is an opportunity for brands to do incredible things while increasing their influence with consumers. That being said, there a number of ways in which this approach can go wrong. Approach these platforms with tact, however, and these sites can act as a huge advantage to your brand. For more information on social media and how cutting-edge brands are making the most of it, check out Trend Hunter's
Social Media Trend Report
.