3 Social Media Marketing Tactics to Consider in Your Online Strategy
Related Trend Reports
Art & Design
,
Business
,
Cosmetics
,
Fashion
,
Games
,
Interactive
,
Internet
,
Life
,
Lifestyle
,
Marketing
,
Mobile
,
Pop Culture
,
Retail
,
Social Media
,
Travel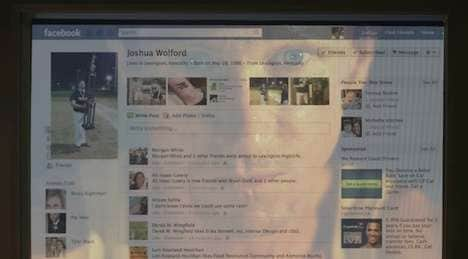 Most brands recognize the importance of social media, but many are still struggling to uncover the most effective social media marketing tactics, those that will actually garner results and help a brand achieve its online marketing goals. As far as innovative social media marketing tactics go, there are three major strategies that have helped brands create awareness, build brand loyalty and gain new fans:
1)
Customizing the Interaction
. A unique aspect of social media is that it allows brands to tailor campaigns to specific user profiles. Although the privacy debate is still going strong, the reality is that many younger consumers won't hesitate to share their personal profile information with brands if they perceive there is some value in doing so. Heineken, for example, created a interactive social app earlier this year that allowed its Facebook fans to create personalized love songs for Valentine's Day. With its
Serenade App
, fans could create over 640 different personalized -- and humorously entertaining -- songs. Other brands that have created unique social apps that customize a user's brand experience include DKNY, Intel and
Nissan
.
2)
Engaging Contests & Games
. Consumers embrace campaigns that offer both entertainment value and tangible rewards. Social media-based contests and interactive games that offer incentive are great ways to engage your online fans, and have been used by brands ranging from McDonald's to Ford. Whether it's through Twitter, Pinterest or Facebook, a fun contest or game offers consumers the chance to participate in something exciting, thereby enhancing the brand experience. A great example is
Domino's recent design contest
, which asked online fans to submit ideas and designs for the "ultimate" pizza delivery vehicle. An example of a fun game-based social contest is JetBlue's 'Get Away With It' campaign, which invited fans to participate in a virtual gameshow and answer travel trivia questions in exchange for vacation packages and exciting getaways.
3)
Social Tryvertising
. One of the most innovative social media marketing tactics used by brands is using social platforms to encourage trials of new products, for instance, by offering coupons and discounts to fans or by creating apps that allow fans to virtually "try" a product (the latter is particularly useful for beauty and fashion items). For example, the nail polish brand OPI created a Facebook app to let its fans virtually test out its many different nail polish colors, and Lancome collaborated with Polyvore to create an app that gave fans
virtual makeovers
, along with chances to win new palettes from Lancome. Other examples of 'social tryvertising' include Naked Juice's virtual arcade game that guaranteed a prize -- a coupon for a free Naked Juice Smoothie -- for every game, and Clif Bar's '
MojoGo
' Twitter campaign, which awarded users who tweeted about their adventures outdoors with vouchers for a free Clif Bar.
Navigating through the virtual social space can be extremely challenging, and the above tactics may help your brand narrow and define your overall online strategy to achieve better social marketing results. To uncover more social media marketing tactics and strategies brands are using today, access our
PRO Trends database
as well as download Trend Hunter's
Social Media Trend Report
.