Keys to Boosting a Sample Marketing Strategy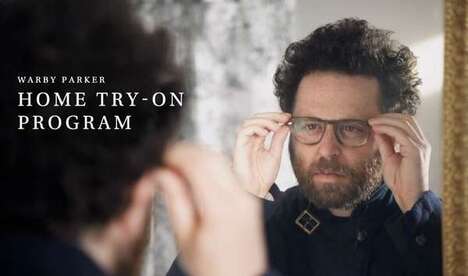 A sample marketing strategy is an approach that's been around for a while. Changes in technology and advertising itself, however, are creating new opportunities to tackle this method in new and more effective ways. Here are some things to keep in mind when developing and executing a sample campaign.
Take advantage of tech.
More and more innovations, both online and in real life, can be used to facilitate a sample marketing campaign. One excellent example of this, which pertains specifically to online retailers, is the
Webcam Social Shopper
, an app that allows users to virtually try on clothing without leaving their homes. This is one of many ways in which brands are able to add technological innovation into a campaign, and teams should be proactive about seeking out ways to integrate this kind of tech into their sampling advertising.
Find the balance between convenient and personal.
Warby Parker
, a leading online glasses retailer, has had a great deal of success using the Internet as a platform for sales. What sets the brand apart, however, is that the company allows its customers to try on five pairs of glasses, which are shipped to them, before buying. A mix between the convenience of online shopping and the immersive nature of shopping in store, Warby Parker allows consumers to sample their products in a way that suits its market's needs.
Sample marketing is a great opportunity for brands to not only stand apart, but offer more values to consumers as well. For more information on the trends influencing the top brands in a variety of industries, check out Trend Hunter's
Marketing Trend Report
.