How Companies Can Use Real-Life Social Marketing to Increase Engagement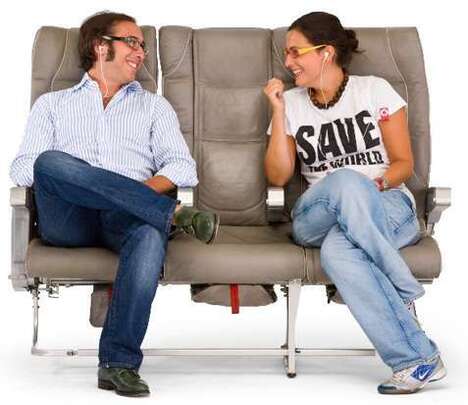 Real-life social marketing encourages individuals to interact with one another and bond over a shared experience. With over 800 million active users on Facebook and close to 500 million on Twitter, it's safe to say that these virtual mediums serve as a more accessible space for perfect strangers to relate and talk to one another. Although social media hasn't replaced face-to-face interactions, it certainly distracts people from a casual conversation with strangers. Marketers that leverage the more trusting and open spheres of social media in the real world will see that these two social arenas don't have to be so separate.
For example, last year KLM Dutch Airlines was planned to allow flyers to choose seating partners by giving access to Facebook and LinkedIn profiles. When checking into a flight, people could look at those who allowed this access and understand their interests and backgrounds. This would be especially helpful for business professionals looking to network, or even mothers who worry about screaming babies seated next to non-mothers. The real-life social marketing tactic demonstrates one way that networks such as Facebook can be leveraged in an offline situation.
This type of marketing can also take general ideas from social media and transform them into a real-world situation. For example, the idea of talking to strangers seems odd for many people, and social media loosens these boundaries. Leonard Brody, a leading thinker when it comes to the online world, states in one of his keynotes how people are much more trusting on the web in compared to real life. Marketing and designing certain products to encourage social interaction can help ease these trust barriers.
Taking ideas from one sphere and leveraging them for another can help spark innovative marketing tactics. Real-life social marketing is one example of how companies can integrate ideas from the online world into selling products.
Trend Hunter's
Interactive Marketing Trend Report
offers companies more ideas on these kinds of marketing tactics.