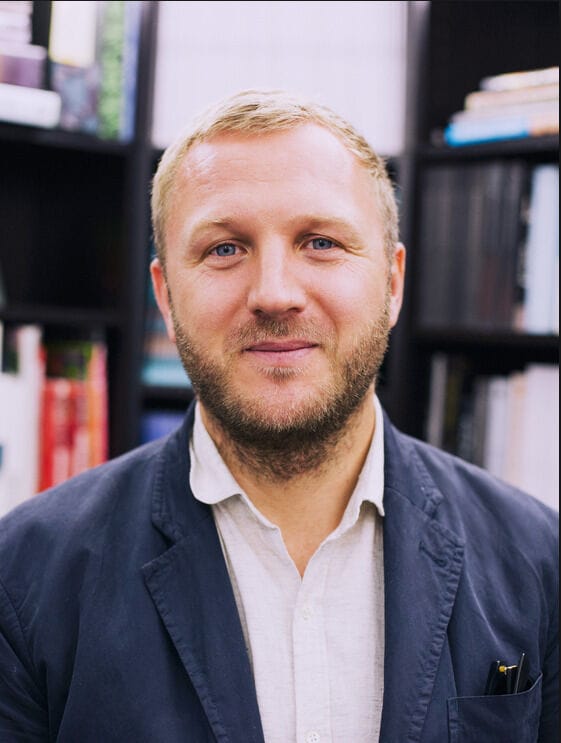 Protein is a multi-discipline source of inspiration, insight and ideas that originally launched as a standalone blog in 1998. It has since flourished to include a quarterly print magazine, video platform, monthly forums and much more. Founded by CEO William Rowe, Protein focuses on the shifting attitudes and behaviors of early adopter consumers in food, fashion, tech, digital, art and design. Rowe reveals, "Our ultimate mission is to help inform and educate our readers on the key changes set to disrupt their industries."

6 Questions with William Rowe

1. What motivates you?
The constantly evolving attitudes and behaviours of consumers' and the entrepreneurial mindset of those innovators creating change. These two groups are our inspiration and motivation and we've been tracking them via a daily news blog in 1998. We now have a globally distributed quarterly print magazine, Protein Journal, a short-form video platform Protein TV, a series of monthly trend forums, profiles with the world's leading creatives, podcasts and finally our yearly publication that analyses all of this data, the Audience Survey book.

2. How do you reset to be creative?
Listen and talk to other creative people. Our gallery space at Protein is a great place to come and be inspired. We host an eclectic mix of talks to art shows and exhibitions covering everything from graphic design, gender, fashion, music and, of course, football.

3. How do you stay on top of the cutting edge?
Protein specialises in documenting emerging trends and innovations – our global network of freelancers, correspondents and journalists keep us up to date with the new and next from around the world. From a new tech start-up in New York to the launch of an innovative retail concept in Seoul, we strive to stay up to date with the projects and ideas affecting contemporary culture from all corners of the world.

4. Are there any adjacent industries outside your own that you actively source for inspiration?
We pull inspiration from all industries, from food to fashion to architecture to music. We leverage sites on the Protein Network, a portfolio of influential websites read by early adopter consumers, to see what our audience are reacting to and interested in learning more about.

5. Where do you see the future of blogs heading?
Consumers are inundated with content and often can't keep up with the sheer quantity available online. In a recent Protein Audience Survey we found that 57% of our readers were overwhelmed by the amount of content they consume online. As a result we predict to see blogs starting to streamline the quality and quantity of their content – either publishing more considered, less frequent long-form content, or more reactive daily disposable content.

6. What makes your blog different? How can viewers leverage the content on your blog?
All our stories are rooted in considered research and analysis, something we believe is unique to Protein. All content is relevant to brands, clients and businesses looking to understand the latest ideas and trends, allowing them to better understand their consumers and as a result innovate and develop their offering. That being said, we ensure all content is accessible and easy-to-digest so that anyone, regardless of their profession, can find our stories engaging and accessible.
References: prote.in