The Art of Process-Driven Innovation (INTERVIEW)
Darren Serrao, VP, Innovation at Campbell's Soup
Related Trend Reports
Art & Design
,
Branding
,
Business
,
Credit Crunch
,
Design
,
DIY
,
Food
,
Gadgets
,
Health
,
Jewelry
,
Kitchen
,
Life
,
Lifestyle
,
Marketing
,
Pop Culture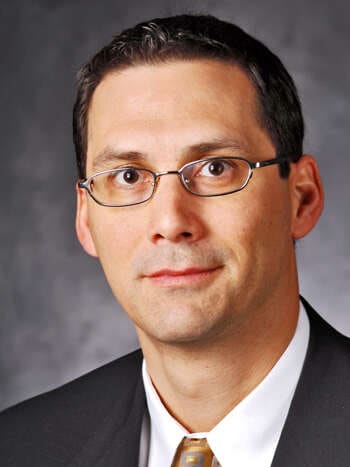 With a storied history spanning more than 140 year,
Campbell's
is no stranger to innovation. However, recent declines in sales hinted at a lag in creativity and new product development, sending consumers sifting through the shelves for competitor products. In 2011, President and CEO Denise Morrison instilled a renewed sense of pride in Campbell's innovation capabilities, and charged Darren Serrao with bringing innovation back to the forefront of the company. In a recent interview, Serrao gives us his perspective on how breakthroughs are made via insights, culture and process-driven innovation.
1. Ideation and insights are important aspects of front-end innovation. How do you motivate your team to come up with great ideas?
There's no single way to motivate people, it definitely varies. We have a dedicated team here accountable for innovation, so motivation is built in to their role intrinsically. Their job is to be leaders in conceptual thinking, and when your job is to be creative, it can be quite motivating. They're also cross-functional and collaborative, which brings out the competitive nature to succeed.
2. How significant is the topic of trend spotting to Campbell's?
It's more important on the front-end of innovation but not exclusive to it. Trends, if anything, provide a path. It's all about the process, and the challenges that go in to refining them. For us it's about understanding our consumers -- what they eat, where they live. We spend time better understanding their pain and pleasure points.
3. Innovating is not an easy task. What are some of the obstacles you face when innovating?
There are two aspects to this question: technical and cultural.
TECHNICAL
- The reason why innovation is so important right now, the reason why everyone is talking about it is because it's difficult. The probability of success is really low. It's difficult to know early on whether you have a success or a failure on your hands. Another technical aspect is the consumer reads -- the insights. They can be flawed. Then you have things like new technologies, new practices. We're trying to make the process of innovating as smooth and efficient as possible, to reduce these obstacles.
CULTURAL
- Human beings don't like change: that is the truth of every culture. It's important to make sure that you have the right people with clarity and good definition. Those are the people who tend to be more aggressive and take an aversive approach. They like to minimize risk, they're intellectually curious and they're willing to experiment. Those are the kinds of people who accept change and strengthen your culture.
4. What can be said about the culture at Campbell's? How do you create a culture of innovation?
There's a lot of things at play when creating an innovative culture. Skill building, cross-functionality, collaboration, and then refining those skills over and over again. We have a CEO who's made a commitment to innovation. From the very beginning, Denise Morrison has understood the importance of innovation and how it will be an important factor in transforming the company. It's about creating a desire to innovate within the organization. The approach to creativity has to be crucial and made reliable for the culture to grow.