Creating a Positive Shopping Experience Through an Enticing Retail Environment
Related Trend Reports
Art & Design
,
Business
,
Computers
,
Fashion
,
Gadgets
,
Interactive
,
Lifestyle
,
Marketing
,
Mobile
,
Pop Culture
,
Retail
,
Social Media
,
Tech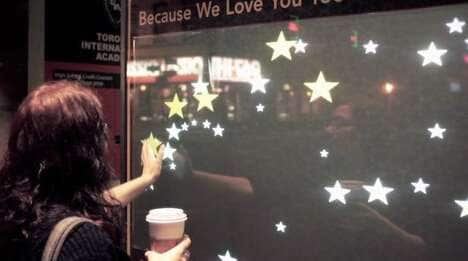 When it comes to retail, creating a memorable and positive shopping experience for customers is typically one of the major goals of any business establishment, as a pleasurable shopping experience often leads to repeat visits.
Research underscores how a store's physical environment can influence a consumer's purchasing behavior. Indeed, "The presence of an enjoyable, pleasant and attractive instore shopping environment increases the chances of impulsive buying among consumers," according to a research report by Mariri Tendai and Chipunza Crispen from the University of Fort Hare. Through appropriate music, eye-catching displays and the addition of interactive elements, many retailers are enhancing their in-store environments to ensure a more positive shopping experience for customers.
One example of an exciting and entertaining retail environment is the interactive
Audi City
showroom in London, where customers can use innovative touchscreen displays and videos to explore the different Audi models and learn more about their features. Audi City is revolutionizing the way cars are sold as it eschews the need to hold real car models in the showroom, which are often subject to space constraints. Trend Hunter also featured the Louis Vuitton 'Roma Etoile' boutique, which, in addition to the fashion house's luxury clothing, houses contemporary artwork and a small screening room showing short films. Calvin Klein Jeans also launched a fun and interactive retail experience at stores across the globe last year for the holiday season; it provided a
sound installation
featuring music by experimental performance artists that customers could listen to via in-store listening stations.
Creating a positive shopping experience isn't always about flash and entertainment, but chances are, the more excited a customer feels about being in a particular store, the more likely he or she is to return. Uncover more examples of how brands are creating memorable shopping experiences through music, entertainment, attention-grabbing decor and more by downloading Trend Hunter's
Retail Trend Report
.