Focusing on a Portable Product Design for the On-the-Go Consumer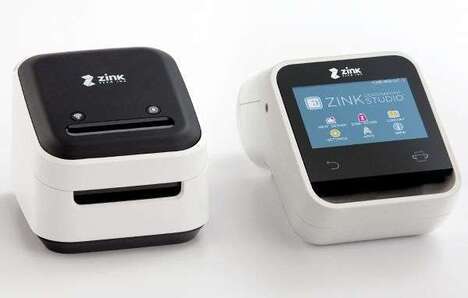 The modern professional is demanding products that are suitable for on-the-go usage today more than ever before, which is why focusing on portable product design can help enhance your brand as a 21st century innovator. Everything from smart technology to lifestyle products are receiving a scaled down revamping to help place them in the hands of individuals who are constantly transitioning from one location to another.
The
ZINK Smart App Printer
is a revolutionary mini printer that pairs with a users smartphone, tablet or other tech device to instantly print small notes. Using an ink-free design, the product fits in the palm of a person's hand and is able to print directly from designated apps to provide everything from meeting notes to business cards. Competitively priced, the ZINK Smart App Printer is a step in the more versatile direction for printing technology with a design that can be easily toted in a small bag.
Moving more towards convenience products, the
Handpresso Portable Coffee Machine
can offer the functionality of an espresso machine with a portable design that's no bigger than a can opener. The product is designed to offer coffee drinkers the ability to make a coffee anywhere, so long as grounds and hot water are available. The portable product design is being praised as the perfect option for office employees who want a more flavorful cup of coffee than what's brewing in the break room.
Keeping up with the design world is a job in itself, so utilizing a resource like Trend Hunter's
Design Trend Report
that can inform entire teams on a much more streamlined basis is a smart solution for the modern brand.