The Importance of a Personalized Consumer Experience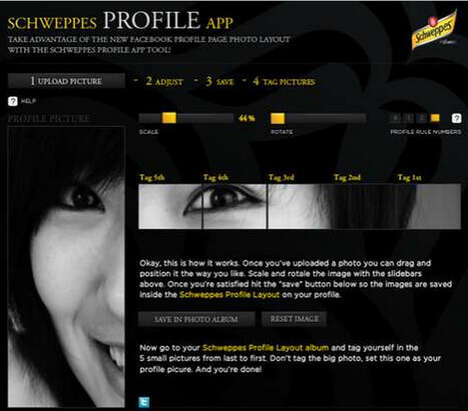 For many consumers, customization is key, and a personalized customer experience can make a world of difference. Though hugely popular trends and products achieve great degrees of success, consumers crave a means to making purchases their own. According to Carsten Thoma, COO of hybris, "Research shows that recommendation tools and e-commerce personalization positively drive key metrics including revenue, conversion, average transaction value, and time-on-site."
Social media, though widespread, is an excellent example of this. Facebook has been a site of innovation when it comes to allowing customers to make their experience unique.
Hyper-personalized online profiles
are just one of many ways in which the online world can be a highly customized interface for users to show their true colors on. This particular campaign by Schweppes allowed Facebook users to give their profiles a personalized, sleek and striking update. The increasing role of social media, particularly those focused on photo sharing, have created a world where image is more important than ever. As a result, standing out in a way that speaks to one's personality has never been more appealing. The value of attaching oneself to a visual medium that is not only attractive but offbeat will only increase over time.
The Internet is not the only sphere in which custom reigns king; decor has also become the site of an increasingly personal consumer experience where creativity is seen as the hallmark of taste. Many DIY projects and retail products purposely meant to resemble homemade crafts have dominated the interiors sphere as of late. Those that reflect a particular interest, like these
video game blankets
, have become rampantly popular on craft sites like Etsy. Not only showing off a bold and daring style, textiles and decor pieces like these offer consumers a way to exhibit their interests in more innovative and visually appealing ways.
Personalized clothing is another way in which people are able to express themselves. Despite the mass popularity of chains like H&M, Forever 21 and Nike, customers still seek out ways to show their true colors through style.
Personalized t-shirts
remain a popular article of clothing, and even though the style of the shirt is widespread, the sentiments displayed are as unique as the people who wear them.
Certain to remain popular for years to come, a personalized customer experience is becoming more and more expected, and can help companies establish themselves from competitors. For more information on this approach and many others, check out Trend Hunter's
Branding Report
.