Parenting in the Digital Age: Technological Innovations Used to Raise the Next Generation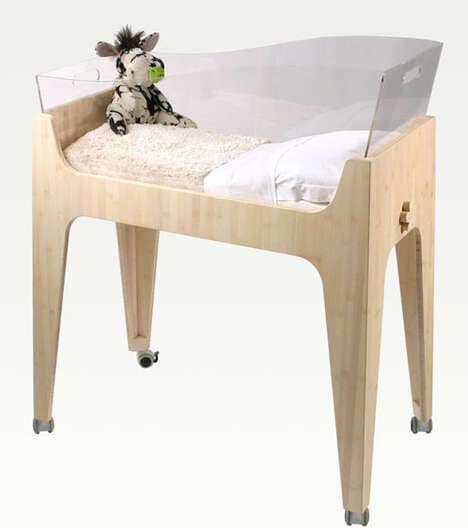 We've all seen it: In order to stop his toddler from crying, a parent hands over an iPhone playing a Dora the Explorer interactive cartoon. Such is parenting in the digital age, in which occupying and teaching our children is done increasingly through electronic games, books and other tech that parents only a decade ago didn't have.
How has technology changed the way parents are raising their children? The rise of technology has influenced new mothers and fathers to accept the prevalence of electronic devices in everyday living. At Trend Hunter, we've uncovered a variety of innovations that are revolutionizing parenting, including interactive smartphone apps, ultra-complex baby strollers and hi-tech toys. Even before a baby is born, expectant mothers have a plethora of tech tools and gadgets on hand. For example, the 'Kick to Pick' app helps parents pick a name for their baby, while the 'B'(l)aby' belly band by Geof Ramsay allows a pregnant mother to share music with her unborn child.
When a child is born, mothers can use wearable infant monitors and smartphone monitoring apps to check in on their babies. But the monitoring doesn't have to stop there. Once a child reaches school age, parents can use even more innovative, hi-tech devices to keep tabs on their children. For example, cellphones made especially for kids and devices like the Link Child Locater device, a bracelet that keeps track of your child's whereabouts, ensure you know where your child is at all times. In contrast, the LunchCommunicator Lunch Box helps parents "keep in touch" with their children by allowing them to see their loved ones at school as they enjoy the lunch that was prepared for them.
Then, there are social networks, online games and electronic devices made especially for toddlers and school-aged children. Mattel's Fisher-Price iXL Learning System is a tablet designed for young children, while Moshi Monsters, the Allie Finkle Community and ZooKazoo are all social media games targeted at kids ages 6 to 12. Peapod Toys released an MP3 player designed for kids, and a number of educational smartphone apps have been developed to enhance your child's learning experience when it comes to reading and writing.
While such innovations undeniably teach children valuable skills related to using technology, some believe they are causing children to be underdeveloped on other important foundational skills, such as being able to swim or ride a bike. For instance, a study commissioned by AVG (the Internet Security company) found that 69 percent of children between the ages of 2 and 5 know how to use a computer mouse but only 11 percent can tie their own shoelaces! What's more, 58 percent of children know how to play a computer game while only 20 percent of them know how to swim.
Parenting in the digital age inevitably means a balance between the use of tech-related innovations and traditional methods, but the prevalence and impact of technology on parenting cannot be underemphasized. To find out more how technology has revolutionized he way kids are raised, download Trend Hunter's
Babies Trend Report
and
Toys Trend Report
.