Appeal to Customers by Focusing on Packaging Innovation
Related Trend Reports
Art & Design
,
Branding
,
Business
,
Design
,
Drinking
,
Food
,
Lifestyle
,
Marketing
,
Mobile
,
Pets
,
Retail
,
Tech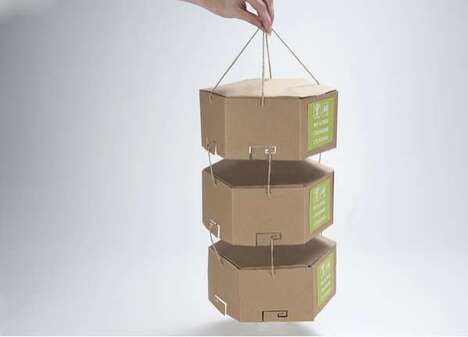 As retail locations are taking on more interesting and creative designs than ever before, companies are keeping up by focusing on developing packaging innovation. There are a number of benefits to investing time into this aspect of branding, and it can make a huge difference in terms of how consumers perceive your product.
From a marketing perspective.
Spectacularly well executed packaging holds the added benefit of creating buzz for a company simply by how striking or distinct the product is. This applies to both long-term packaging solutions as well as those created for special promotions. By creating a visually dynamic look for your packaging, your brand is able to provide even more incentive for consumers to choose your company over others.
Balletcats
, an edgy clothing company, made waves with its shocking packaging that was borderline insulting and completely unique. By approaching packaging in such an innovative way, the brand furthered its reach.
From a branding perspective.
Should your company be branching out into territory, like adopting a more eco-conscious image, integrating this into your packaging can help drive home your message to consumers. Any big shift in how your company presents itself should be reflected in packaging if possible, as its one of the most direct ways in which consumers interact with your brand.
Good Tea
, for example, is a niche company that defines itself by packaging its products in earth-friendly materials with a whimsical design.
For more insights into the ways in which product design and packaging is evolving, take a look at Trend Hunter's
Branding Trend Report
.