Using Open Source Marketing Techniques for a More Cohesive Brand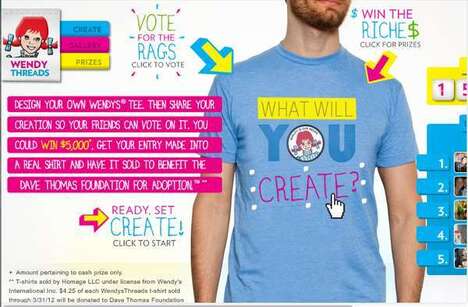 The utilization of open source marketing techniques is an aspect of social branding that will help transition a product from being relatively foreign to custom-tailored. Open source marketing borrows its name from the computing world, where systems such as Linux are available for anyone to download and encourage code tweaks and updates. As such, open source marketing takes this aspect and applies it to advertising by allowing consumers to say what they like or don't like about a product and change it so that what they get is exactly what they want. This practice increases brand loyalty, which is a topic discussed within Trend Hunter's
Interactive Trend Report
that goes in-depth regarding how a more open source market can create unexpected results.
Crowdsourcing is touched upon in
Inclusive Retail
, where customers cast their votes for what they think is the best option for a fast food chain's next burger or even how they'd like their favorite celebrity to dress. From here, participants are rewarded with small tokens of gratitude including discounts or large cash prizes; both sides win because a company will know what's in demand and the customer reaps some retail benefits.
Participatory advertising
is an advent of the technological age and adds another level of consumer engagement; customers can have their say about what they'd like to see or what they like in-particular about a product. The best part of inactive advertising is that it doesn't require too much time on the participants side and provides a business with savvy consumer opinions.
Open source marketing allows for companies and products to evolve in a linear path that is charted by the opinions of customers. Products produced via an open source method are more tailored to the wants of consumers, encourage a higher level of customer loyalty and generate consistent revenue streams.