Why a Brand Shouldn't Ignore Niche Social Media Networks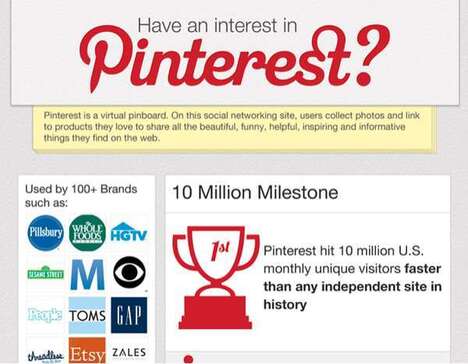 There is a virtually endless list of ways that a brand can connect with consumers on the web and social media is one of the most important, which is a strong reason why niche social media networks should be a focus regardless of apprehension. Social networking has indeed exploded over the past few years, which has left some brands in a tizzy trying to have all of it's bases covered when it comes to getting exposure online. As such, the usual avenues of Twitter and Facebook are covered, but what we're noticing now is a distinct shift away from these tried and true sites to niche social media networks that are targeted to specific demographics or groups.
All social media sites have had humble beginnings before becoming the mainstay names they are today. Taking Pinterest and Instagram as prime examples, the two social networking sites experienced slow growth followed by a dramatic spike in activity, which has secured them as effective tools for creating a brand's online image. Keeping with the topic of Pinterest, the site has exploded in popularity and is the main focus within Trend Hunter's PRO Trend
Pinned Promotion
, which details how marketers and brands are experiencing positive results using the site for promotion. Getting involved earlier on can stake your brand as a mainstay within that network and help grow its following.
As covered in Trend Hunter's PRO Trend
Niche Networking Apps
, consumers are turning to new, smaller sites to interact with others on a hyper-specific level. A brand can get involved with this means of socialization by offering similar features in its own app. Encouraging users to share with each other on an app-specific basis in addition to standard social media means can help to dramatically increase those that are interacting with and regarding your brand.
Staying in the know with tangible information regarding online networking is a key aspect of business protocol and Trend Hunter's
Social Media Trend Report
can identify the must-know patterns to keep a brand informed.