How a Niche Marketing Strategy Can Set Your Brand Apart
Related Trend Reports
Architecture
,
Branding
,
Business
,
Design
,
Drinking
,
Humor
,
Internet
,
Lifestyle
,
Marketing
,
Pop Culture
,
Romance
,
Social Media
,
Tech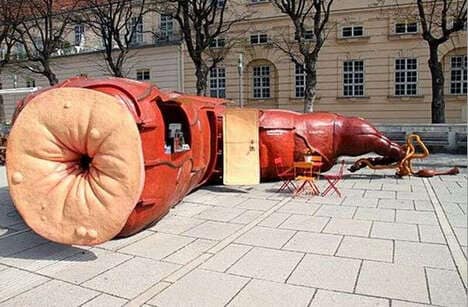 It's never been easier to start a company, and with more competition than ever, a niche marketing strategy is what many brands will turn to in chaotic times. It's no longer sufficient to build and market a quality product, a company must define themselves apart from the competition and offer a unique story, product or service to consumers. There are a number of ways to do this, depending on the market, and can be a hugely successful way to make gains in the business world.
Restaurants and the food service industry is a sector that seems to be most prominently focused on niche marketing. From eateries to bars, it's been seen time and time again that consumers respond to a unique experience. Whether it's
Opium
, a drug-themed bar in Miami, or '
Rectum Bar
,' an exact model of the human digestion system, it's clear that consumers respond to novel and niche services and marketing. In these cases, the design and setup of the location determines the focus and angle of the advertising that will accompany, but there are endless ways to incorporate smaller scale niche changes in any company.
The question that a company should always ask themselves is, "What can my brand offer that no one else can?". Story is important, so ensure that the message that your company sends to the public is one that stands apart and is worth paying attention to. Pitting your company against another brand, though risky, is an effective way to stand apart. Doing everything differently, and ideally better, will give customers good reason to choose your brand and likely offer customers a more innovative experience.
A niche marketing strategy can be hugely important to branding, and those featured in Trend Hunter's
Marketing Trend Report
are an excellent source of inspiration for those looking to ramp up their advertising approach.