Building Success Through Recalibration
Nancy Hamlin, VP of Marketing, 1-800-Baskets.com
Related Trend Reports
Architecture
,
Art & Design
,
Branding
,
Business
,
Design
,
Drinking
,
Fashion
,
Food
,
Furniture
,
Home
,
Inventions
,
Lifestyle
,
Luxury
,
Marketing
,
New Ventures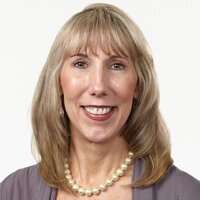 Nancy Hamlin is the VP of marketing at 1-800-Baskets.com. She was hired in June of 2009, and has since been responsible of all marketing and marketing-related functions at the company. 1-800-Baskets.com has been in operation for more than 30 years; and the company's passion is in providing the finest selection of beautiful flowers and gifts for every occasion.
Three questions with Nancy Hamlin:
1. How does your team generate new ideas?
It's a process that we're always involved in; we are constantly looking out at what is going on in the marketplace. We like to think of them as real life Pinterest boards. Not just gourmet food and gift baskets, but also color fabrication trends. Our designers go out to shows in China, Germany and France. One of the advantages to an online retailer is that we can do instant recalibration of what we're doing today from a product-marketing standpoint, and we can tweak on the fly. One of our strengths is that we don't look inside our industry; it's a lot of fun and it forces our design team to think outside the box and look forward. We're far more than just Mother's Day and Christmas. It's about thanking people for all types of things in your life.
2. Do you have specific rituals for re-setting your team to be creative?
We have designers that shop different markets overseas. We like to brainstorm and try to bring in things that interest us outside of our own space. It's an ongoing creative environment, and there is a lot of humor which allows for trust in the workplace. Our team is very transparent and quick -- those here who are the most successful can separate themselves from the idea and instead focus on how to move forward. There is also an expectation of innovation; innovation is what we need to do because at the end of the day, the only reason why the customer wants a relationship is because you have cool products.
3. Looking to the future, how is 1-800-Baskets.com going to be a leader in innovation?
We'll be a leader by understanding what the customer is trying to achieve in giving a gourmet food gift or a gift that has been designed and put together. Non-food gifts, style products, categories that play to our customer interests -- we're running after those as best we can. Listening to the customer then trying to take that to the next level, and looking at the marketplace to find the gaps. We continue to offer not one type of experience but a solution for many different needs.