How a Multifunctional Retail Space Can Put a Brand Ahead
Related Trend Reports
Architecture
,
Art & Design
,
Branding
,
Business
,
Computers
,
Fashion
,
Lifestyle
,
Marketing
,
Mobile
,
New Ventures
,
Pop Culture
,
Retail
,
Social Business
,
Social Media
,
Tech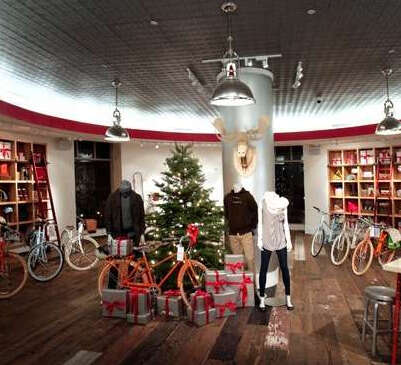 Retail spaces have developed and evolved rapidly over the past few years, and more companies are turning to multifunctional retail locations in order to attract more customers.
While adaptive spaces have the potential to appeal new and returning consumers, this kind of success only takes place when a brand truly understands what its target market is looking for. London's
Percy and Reed
, a hair salon, needed a way to make itself stand out against stiff competition. To do so, the salon decided to up the luxurious experience of visitors by offering breakfast, which could be ordered online prior to their appointment. Though a seemingly small change, this kind of added service helped put the brand on the map.
Though adding breakfast to a salon is a luxe touch, other companies have succeeded using this approach by appealing to more functional needs. Understanding that many customers tend to stay around while doing their laundry, the '
Wash & Coffee
' laundromat offered a way for customers to enjoy the laid back environment of a cafe while waiting for their clothes to get cleaned. This touch gave customers a clear reason to choose the location over others, and was a standout brand in terms of changing the way consumers think about the laundromat experience.
Seeking to appeal to a more eco-friendly and younger demographic, GAP opened up '
PUBLIC
' locations in San Francisco which sold both bikes and the retailer's apparel. Helping the company achieve re-branding goals while offering even more goods than usual, this venture appealed to the target demographic successfully.
For more information on cutting-edge retail trends and more, check out Trend Hunter's
Business Trend Report
.