Making Modern Luxury Marketing More Approachable and Carefree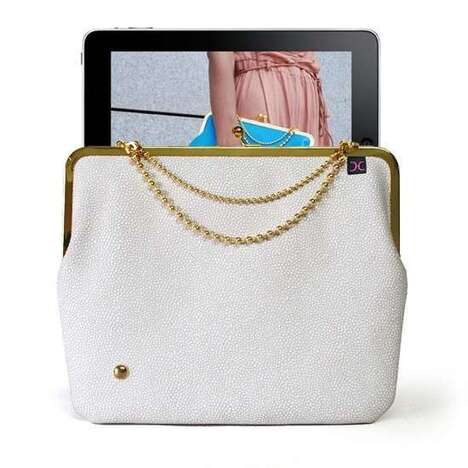 The luxury market is expanding at an exponential rate with the demand rising at a steady rate each quarter, which has positively affected modern luxury marketing in a few key ways. While the concept of luxury marketing prior to the past few years maintained a specific focus on exclusivity, today we're seeing more brands and consumers making light of the luxury market, and even going so far as to spoof it. This could be interpreted as negative press, but in actuality the satire of luxury only helps to put high-end brands in front of larger audiences than previously perceived.
Relating back to the notion of satire, Trend Hunter's PRO Trend
Couture Schadenfreude
pinpoints a variety of examples that are based on satirically spoofing the heads of major luxury brands. Essentially, the basis of these spoofs vary from lighthearted to hostile, but the kind of purpose that they have evolved to maintain is one that directly linked to a brand and highly widespread. This helps to bring down the brands from the pedestal they've been placed on and make them more approachable for the modern consumer.
Modern luxury marketing has begun to focus more on quantifying the sheer number of people that have certain products rather than maintain a certain level of exclusivity. The concept of everyday luxury has come to full fruition in recent years with the addition of diffusion lines from major fashion designers, affordable models from luxury car manufacturers, and beyond. Although Trend Hunter's PRO Trend
Haute Techcessories
specifically focuses on higher end accessories, it touches on a much larger trend that relates back to affordable luxury and how even the most exclusive things in life are within closer reach than we've seen prior.
For more fresh insight, be sure to check out Trend Hunter's
Luxury Trend Report
for a variety of different content that can help keep a brand in the loop.