Making Mobile Payment Solutions a Part of Your Business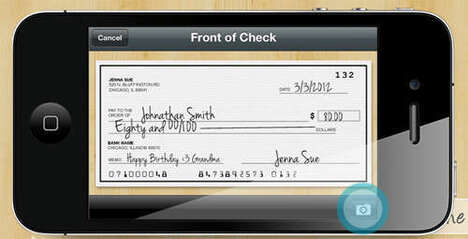 In today's modern market, there's little space for skipping a beat, which is where 21st century mobile payment solutions are stepping in to help make business easier for proprietors and customers. We're seeing manufacturers and developers creating products for payment that is custom-tailored to the mobile user, which has been able to gain significant market share than ever previously thought.
GoBank
is a completely virtual form of banking that transforms a smartphone into a complete tool for money management. The GoBank app will do everything from transferring to receiving, but it takes fiduciary management to the next level by offering clever utilities such as check scanning that lets users simply snap a picture to deposit. Access to physical money is made possible by locating surrounding ATMs, so convenience is built-in and ready for maximum utilization.
Incorporating mobile payment solutions does indeed have drawbacks that can inhibit some parties. When dealing with technology, there are always the naysayers who would prefer to stick to tried-and-true methods over new fangled technologies, which can be tough to combat against. What's more, there is still the notion of security because while modern systems are more secure than ever, there is still room for error and can spawn from something as simple as a lost smartphone.
Recognizing the need for mobile payment solutions is a necessary component to getting the most out of the technology because if the services aren't going to be used then there's little point. Are smartphones standard place within your office environment? Is an increasing need to access funds at short notice becoming tiresome with traditional methods? If so, looking into some of the solutions available that are covered in Trend Hunter's PRO Trend
Hi-Tech Transactions
can give a relative idea of what's out there and what we'll see in the coming quarters.
Deciding which moves make sense when it comes to fiduciary management is tricky and gaining insight is an immeasurable asset. Trend Hunter's
Business Trend Report
is packed with the latest insights on mobile payment solutions and beyond, so check it out for more information.