5 Tips on Developing a More Effective Mobile Marketing Strategy
Related Trend Reports
Business
,
Credit Crunch
,
Food
,
Gadgets
,
Lifestyle
,
Marketing
,
Mobile
,
New Ventures
,
Retail
,
Social Media
,
Tech
,
Unique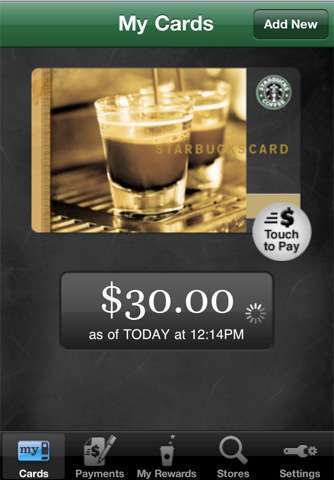 Creating an effective mobile marketing strategy is the goal of many brands who are trying to take advantage of the mobile revolution. Consumers are now consistently connected to their mobile devices, meaning that a tremendous opportunity exists for brands and marketers. However, whether your goal is to sell more products or simply create brand awareness, there are several ways you can make your mobile marketing plan more effective and engaging.
Give it a Purpose
. One of the worse things a brand can do in its mobile marketing strategy is devise some app or campaign that fails to deliver any purpose or address a consumer need. When creating your plan, make sure it has a point. For instance, Walmart and P&G effectively launched a joint mobile marketing effort that allowed customers to scan products and have them delivered. Essentially, their 'PGMobile Trucks' provided people with a more convenient way to buy products while on the go.
Reward Your Customer
. By offering an incentive for using a mobile application or viewing a promotion on a mobile device, a brand can better engage consumers. For example, Starbucks hit a home run with its mobile payments and rewards plan: not only does its mobile strategy include creating awareness of special promotions to get more people in its stores, but its rewards program also gives customers a reason to keep coming back.
Simplify As Much As Possible
. Because consumers are not stationary when they use their mobile devices to launch an app or view a promotion, the brand must take care to create a campaign that is as easy to understand and/or use as possible. The mobile web is not the same as the normal web when it comes to usability; therefore, care must be taken to ensure that a message and campaign comes across clearly and is also simple to navigate.
Leverage Location
. Since the customer is always moving, applying a GPS-based marketing campaign allows your brand to take advantage of a person's physical location. Examples of brands that have effectively used location-based mobile strategies include The Gap, which offered users free jeans for checking in, and Visa, which uses location-based tracking to provide users with special discounts at participating retailers.
Make it Powerful
. The overall marketing message must be relevant to the user and have enough impact so that consumers will pay attention. One way is to relate the mobile marketing campaign to a social cause. For example, the Kid Rescue App created by Telefónica Telecom is aimed at decreasing the number of child laborers in Columbia. Another method is to simply create a message that is hard to ignore -- a great example is Volkswagen's gigantic QR code that was made from crates of lemons.
Access Trend Hunter's
Marketing Trend Report
and
Phones Trend Reports
to discover more examples of creative mobile marketing strategies and how brands are using mobile marketing to reach the next generation of tech-savvy consumers.