Rallying Around Being Disruptive (INTERVIEW)
Mike Crowell, VP of Global Marketing, Oakley
Related Trend Reports
Art & Design
,
Fashion
,
Gadgets
,
Health
,
Hip Fashion
,
Jewelry
,
Lifestyle
,
Marketing
,
Print
,
Retail
,
Social Good
,
Sports
,
Tech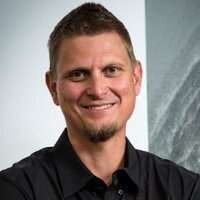 Mike Crowell, the Vice President of Global Marketing at Oakley, oversees many of the innovations that are produced. He dips his hand in many different avenues, but he is primarily responsible for brand marketing and communications. Oakley is known for being ahead of the curve, and has constantly been credited for creating truly unique products. With the ski and snowboard season quickly approaching, Oakley will be your go-to place for all your needs, as well as outfitting you in the most attractive and functional attire.
3 Questions with Mike Crowell
1. How does your team generate new ideas?
At our core, we rally around the idea of being disruptive. It means that true, innovative change isn't incremental. We never want to add onto someone else's idea. A lot of our ideas never see the light of day, but when you do something no one has ever seen, that's truly disruptive. The ideation stage is where the magic happens. We try to gamble as much as we think we can within the frameworks that we have in place. We don't have any formal brainstorming, but our ideas come from individuals through a healthy, productive, competition.
2. Has there ever been an instance where another industry has influenced an innovation at Oakley?
We gain a lot of inspiration from other industries. In our design studio you will see a lot of inspiration from the aviation and auto industries. Our CEO was originally an architect, so that is a major influencer in what we do. We take inspiration from the features of a wing of a Military Plane, a Ferrari or an Industrial Machine. We also hand draw everything. We feel like computers can limit you, because they have been programmed to do what has been done before. Since we hand draw everything from the start, we are completely free to translate what's inside our heads onto the page.
3. What makes an innovative culture? How do you create a culture of innovation?
When we are at our best, we fail, and we fail proudly. We're constantly pushing the envelope to see what's possible. Everyone knows that it can be risky to put yourself out there and to be judged. However, if you're not willing to fail, you're not going to do anything remarkable.