Innovating Indulgent Design (INTERVIEW)
Michael Tiedy, SVP Innovation at Starwood Hotels & Resorts
Related Trend Reports
Architecture
,
Art & Design
,
Design
,
Eco Architecture
,
Health
,
Hip Hotels
,
Life
,
Luxury
,
Pop Culture
,
Travel
,
Unique
,
World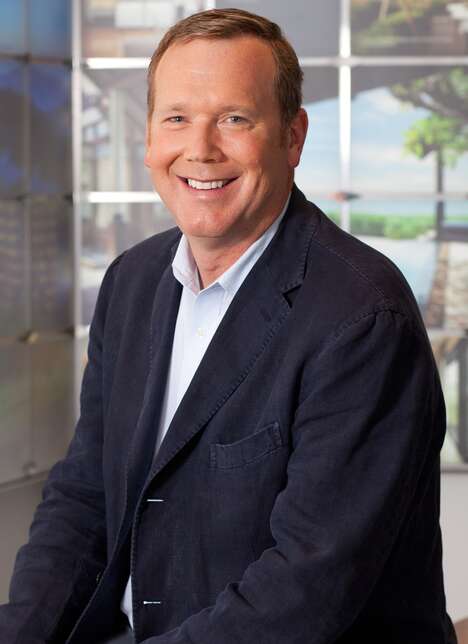 Michael Tiedy, Senior Vice President of Global Brand and Innovation at Starwood Hotels & Resorts has been with Starwood Hotels for a little over five years and is in charge of overseeing all the design groups across all nine brands. Having previously worked for innovative brands like Nike and Nordstrom, one project Michael is currently working on is the Le Méridien hotel brand which has been going through some re-design, looking at the build and design process and its positioning with a focus on identity.
Four Questions with Michael Tiedy:
1. How does your team generate new ideas? What resources does your team use to spot trends and consumer insights?
So much depends on the individual project. We have an overarching design manifesto and ethos that we use to help keep us aligned philosophically. I strongly believe in collaboration and creating conceptual solutions to our problems so that we build stronger programs over all, not just single, one-off solutions. Outside the regular project process we use a lot of cross-discipline collaboration to drive innovation and different ways of thinking. We also meet periodically as a group and look for opportunities where we think there might be interesting problems to solve. This type of quick ideation allows us to come up with different ways of working and new solutions that can then be presented back to the brand teams. It's essential to get people thinking outside of their normal discipline in order to achieve creativity.
One of the ways we go about identifying trends is through subscribing to different websites to expand our vision and get a good view of what is going on currently in the world. A designer sitting at their desk needs to be able to have access to things like the Milan furniture show in order to stay inspired. When possible, we encourage our teams to travel to our hotels to observe what's really happening. We share projects, inspirations and influences on an internal blog amongst all our designers and that helps the team communicate on a different level, outside of the regular office structure. We get a lot of brand analytics that come back through the company, such as insights from guest interactions which gives us a sense of what people expect from us as a brand.
2. How do other industries influence innovation at Starwood Hotels?
Influences and opportunities come from everywhere and it becomes a process of understanding and distilling what makes sense from a design and financial standpoint and what will truly resonate with our customers. We are constantly looking and observing major trends happening in different industries, including the fashion world, automotive, product and the digital landscape, to help us understand the different influences on a guest and their travel. Looking outside the hotel industry is an opportunity for us to take ideas and interpret them in a different way. For example, as health and wellness have become a major life influence for a lot of customers, we have translated that idea into a new mindset for our Westin brand. Using inspirations from nature to influence everything from patterns and color to the actual orientation of the guest room.
Beyond other industries, our brands are really influenced by the local area where they are built. Each of our brands has a strong narrative process where we dive deep into the physical aspects of a location, looking at the neighborhood and social influences and sometimes even the historical insights. Using this information, we create a cultural narrative, a story about the hotel and use that as a lens to drive the vision for architectural and interior design and even styling and culinary offerings. These referential stories bring an alignment to all the different designers working on a property, helping to create a singular vision that everyone can work towards.

3. What is the biggest challenge you face when innovating?
Time is the biggest challenge. Everybody has a full plate of work, which can make it very difficult to dedicate the time and research necessary on a project in order to arrive at that one key insight. And in hospitality, we are working with hundreds of hotels and thousands of rooms so it can take a long time to implement a new strategy or solution through the renovation process. Momentum is essential for new ideas and rolling out across the portfolio to create consistency for our customer is important.
4. How will Starwood Hotels continue to be a leader in innovation in the future?
When I think of innovation, I don't think of it as solely pertaining to the hotels themselves. It is often the small details that count when it comes to improving a travel experience or a guest's stay in a hotel. As a company, we're focused on the digital landscape and the idea of personalization. Digital innovation will allow us to better connect with our guests and deliver more personalized experiences in our hotels. Another part of innovation to me is the idea of persistent change. We built a road map across all our brands, looking at the cadence of change for each brand over the next 10-15 years. This pushes us to constantly review where we are today and reanalyze what we want for tomorrow. We are always looking forward.