Connecting to Consumer Problems (INTERVIEW)
Mark Bickerstaffe, Director Product Development,Kohler
Related Trend Reports
Art & Design
,
Babies
,
Credit Crunch
,
Design
,
Food
,
Home
,
Kitchen
,
Life
,
Life Stages
,
Lifestyle
,
Modern
,
Tech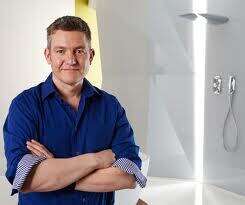 Mark Bickerstaffe is an engineer who discovered design and began to conquer the consumer world. His vast career commenced at Dyson, when there were only three members of the team. Bickerstaffe helped build the business into what it is today via his management, leadership and creativity. Eventually, Kohler came knocking on his door, and after several attempts, they finally persuaded him to join them. His reason for the transition to Kohler is concise: Kohler offers an array of products, categories and consumers. He simply couldn't refuse.
3 Questions with Mark
How do you motivate your team to generate new ideas?
The key thing about generating new ideas is maintaining an open mind. We motivate our team to make sure they are continuously exposed to society and the field of life of the consumer. We want our team to be put in their shoes to solve problems. We choose to make them commit and be accountable. This way, they have an ultimate understanding of the problem at hand.
Looking to the future, how is Kohler going to be a leader in innovation?
Innovation is massive buzzword. Innovation is meaningless; translating meaningful ideas into reality is what is important. Innovation doesn't have to be grand. The smallest things can be hugely important. There is emphasis on solving that problem in a smart way; this is hard for a big business. The application of the philosophy is to identify and drive it hard and fast. To do that requires different ways of thinking, channels of communication, a hierarchy of organization and a process to create a culture that constructs meaningful innovation.
What makes an innovative culture?
Innovation is a part of our brand. Our brand means boldness, cutting edge and creating something new. You are leading the industry forward. There is synthesis in understanding connections between them. This starts at the brand level and is in accordance with a strong understanding of the values and objectives of the business.