Accessible Excess: How Luxury Marketing is Changing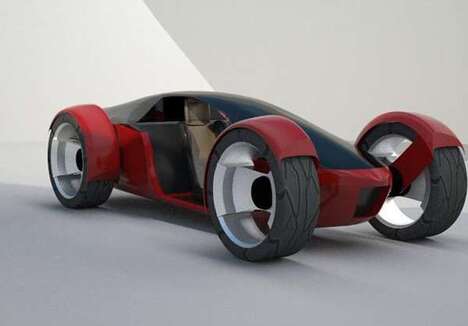 The very allure of high-end items may have previously been their inaccessibility, but luxury marketing strategies have now made these products more attainable and convenient. From high-end couture fashion houses to the high-performance auto industry, many companies have taken a new approach to selling and promoting indulgent products.
Companies like
Lavish Labels (Borrowed)
have capitalized on the desirability of expensive fashion garments by making them more affordable and easier to attain. Targeted at women with a strong fashion sense but not a lot of cash, the service rents couture garments for five days at a time at a price of about $100. Though this pricing still may seem steep, the company has had major success and has proven to have a profitable business model. By capitalizing on the popularity of these items while making them more accessible, companies like Lavish Labels (Borrowed) are changing the way in which people think about luxury. By making it more affordable, yet still appealing, they're shaking up the industry while profiting from it as well.
Fashion houses like Maison Martin Margiela aren't blind to the increasing accessibility of luxury when it comes to the everyday consumer. As such, the brand has followed the steps of many leading fashion brands and collaborated with large-scale retail giant H&M to create an
affordable line
of garments. Other brands that have participated in such collaborations include Marni, Sonia Rykiel, Missoni and Versace. This kind of stint not only generates generous publicity for the high-end fashion companies, it also furthers and strengthens the companies' ties to consumers. Creating one of these more affordable lines has not cheapened these brands, but instead solidified them as leaders in the fashion industry.
Fashion is not the only industry to undergo a more affordable makeover. The auto industry has become increasingly more budget-friendly, and consumers can have a typically high-cost driving experience for less money than ever. For one, renting services have made this shift possible. One of the most extravagant examples of this is the
Angel Sánchez Vargas' Pod car
, a high-performance vehicle specifically designed for affordable daily rentals. Though only for a short period of time, innovations like this are making exceedingly high-priced items more easily available to consumers.
For more information on luxury marketing and more, check out Trend Hunter's
Luxury Trend Report
and
Business Trend Report
.