Celebrating Unstoppable Creativity
Luciano Aiello, Feel Desain Co-Founder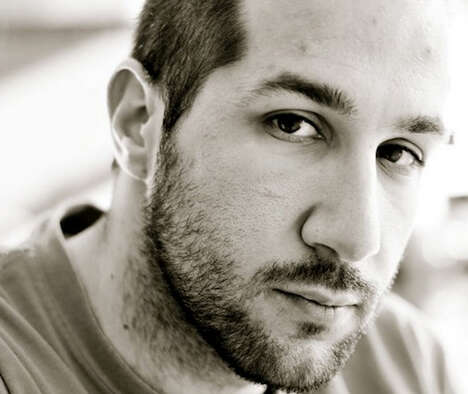 Luciano Aiello is one of the masterminds behind
Feel Desain
, an online publication that draws in readers from around the globe with an interest in art and design in all its forms. Based out of Italy, the site has a soft spot for Italian creations, but Feel Desain gleans inspiration from all over the world on its mission to perpetuate the cycle of creativity.
8 Questions with Luciano Aiello
1. What is the mission of your site?
We want to show our readers what's new and cool in the world of creativity, to feed their imagination and inspire them to make their way in art, design, architecture, photography, or whatever aspect of creativity they are interested in.
2. What makes your site different?
Although we're now an international publication, Feel Desain is based in Italy—the home of design—and proud. Although we write about products from all over the globe, we especially love to support Italian designers and artists, and 'Made in Italy' products which deserve to be recognized all over the world.
3. What is your favorite way to interact with viewers of your site?
We love to connect with our readers on social networks (you can find us on Facebook, Twitter, Pinterest and Instagram), and we especially love running giveaways to share the products we love with people we know will appreciate them, to thank them for supporting us. Recently we've collaborated with awesome watch brand ZIIIRO, and super cool outdoors brand Poler for a couple of great giveaways, and we have more in the pipeline...
4. What motivates you?
Feel Desain is a huge archive of creative ideas at your fingertips, and we're motivated by passion and curiosity, and the desire to discover the world through the web.
5. How do you stay on top of the cutting edge?
We always try to spot new products, brands, and innovative ideas which we think have potential and to support those ideas however we can.
6. Are there any adjacent industries outside your own that you actively source for inspiration?
The industries of information technology, cinema and music, because they always have to be ahead of the trends, up to date and able to find their creative side before others. We also love the great stories that the cinema tells us, and music is, well, it's the soundtrack of our life.
7. How do you reset to be creative?
At Feel Desain, we love to travel, as it's something that lets us relax but also provides inspiration, and design fairs are our favourite destinations. We see so much potential at smaller, lesser-known fairs as well as at the huge international ones, and we've travelled all around the world, from Lodz Design Festival in Poland to Design Days Dubai in the UAE as well as to the well-known Italian event Milan Design Week. We always feel extra creative when we come back, so we're looking forward to a few trips in 2015, too.
8. What is the biggest challenge you face?
Our greatest challenge in the last few years has been opening our sister communication agency,
Curve Creative Studio
in the midst of an economic crisis, while continuing to focus on the quality and the strength of our ideas. But creativity will never stop surprising us...