Deriving Creativity from Curiosity
Marie-Pierre Mottin, VP Marketing & Business Dev, Louvre Hotels
Related Trend Reports
Architecture
,
Art & Design
,
Furniture
,
Health
,
Hip Hotels
,
Home
,
Life
,
Life Stages
,
Luxury
,
Modern
,
Social Media
,
Travel
,
World
,
Youth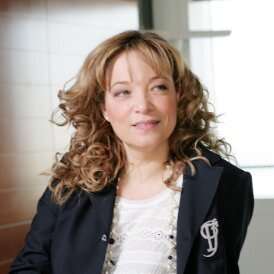 Extremely dedicated to creativity and innovation, Marie-Pierre Mottin has 20 years of business management, advertisement and consulting to back her current title as the Vice President of Marketing and Business Development with Louvre Hotels Group, a global player in the hotel sector. Throughout her time working in one of the largest hotel chains in Europe, Marie-Pierre has been lucky enough to collaborate with many different designers, architects and artists that keep her inspired to infuse her work with energy and enthusiasm. Her hard work and innovative vision have earned her charge of four departments including Marketing, Commercial Revenue Management as well as Research and Development.

Three questions with Marie-Pierre Mottin:

1. How does your team find consumer insights?
To discover consumer insights, we have developed two kinds of surveys. Generic surveys give us a broader scope of trends in the marketplace, while specific surveys, like the ones we recently commissioned on food consumption in France, give us deeper insights into consumer habits. In France we have very traditional ways and habits that we need to change in order to innovate. Currently, we're in the process of developing a new concept that will change the way guests have their meals. Instead of restricting to traditional dinner room, we are changing the atmosphere to a more comfortable one. Large tables create a shared dining experience while comfortable couches and big screen TVs allow for a lounging area that is more leisure-oriented that what we are used to here. There is even free PlayStation for people to play with and enjoy.
We develop our own concepts and then test them in real life to validate our insights and adjust to live consumer response accordingly. I am convinced that to innovate, you can't work alone with just your team from within a closed meeting room, you need to consult and ideate with others. We work with a lot of agencies including advertising and innovation agencies, as well as some industry experts to make sure we are always informed and coming up with new insights.
2. Where does your team draw innovative inspiration from?
We are always open to new ideas, open to what is happening outside our company and outside our industry and we always benchmark off other industries because it is easier to innovate when you find a great idea in another industry and adapt it to your own problems and challenges.
When looking at a company such as Ikea for example, I was inspired by their goal to offer great design at very affordable costs. We were the first company within the hospitality industry to adapt a lot of luxury concepts at an obtainable price point. One of our major changes was putting in luxurious beds in all our rooms, outfitted with plush duvets and all new furnishings so that when customers stay in our rooms, they can feel as comfortable as they would in their own homes, if not more comfortable.
3. How will Louvre Hotels Group continue to be a leader in innovation?
We implement a culture of innovation that starts with the people because, in the end, it's the people who have to have the ability to be creative. We push and encourage all of our teams to be curious and to have open minds. We make a point to work with these kinds of people and collaborators, placing as much emphasis on creativity as we do on skills and talent. We foster the innovative spirit within the DNA of our group by energizing our company with our corporate signature and manifesto "Do, Dare, Dream." By always continuing to be open and curious, and aligning ourselves with the right partners, we will continue to be creative and innovative.
We will never stop innovating because, although it can be a big challenge to keep implementing change, you must in order to outperform the tough competition. It used to be that a great idea could give you at least five years of glory, these days you have to keep coming up with ideas each year or two just to remain relevant.