Why a Lifestyle Marketing Strategy Should Highlight Simplicity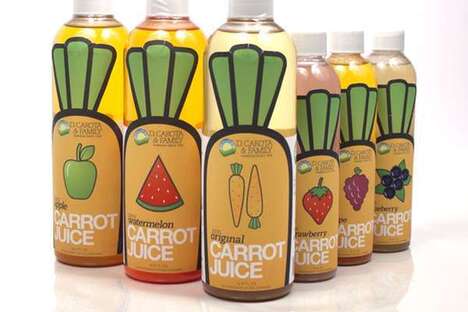 The modern consumer is busier than ever before with dozens of tasks that need to be completed within a single day, which is why highlighting simplicity within a lifestyle marketing strategy is a key factor that can provide positive results for a brand. The various lifestyles lived by a brand's customers can be hectic, so having them understand how a product is able to make things a little bit simpler has the ability to connect on a much more personal level.
We're seeing a distinct shift towards products that offer a certain level of order in a lifestyle full of chaos, as described in Trend Hunter's PRO Trend
Universal Control
. The automation that these products offer is appealing to consumers because of how they eliminate the need for multiple devices; thus minimizing stress. These products offer a key characteristic that makes them successful and that's simplicity. In the case of remote controls, a customer would happily take one device that controls several over the individual ones. This same characteristic can be carried over into a lifestyle marketing strategy by making simplicity a main focus.
Highlighting simplicity with regard to marketing is something discussed in-depth within Trend Hunter's PRO Trend
Simplevertising
, where a number of straight forward branding and marketing approaches are characterized. In a chaotic market, consumers are looking for simplicity because if the product and campaign are simple enough, then so follows the decision to go forward with a purchase. While some consumers might still appreciate a more in-depth campaign, many others are choosing simplicity to make incorporating the product into their lifestyle an easy process.
Taking a more simplistic approach to marketing can take some getting used to, so for content that relates to how brands are approaching the concept, check out Trend Hunter's
Marketing Trend Report
.