How Lifestyle Marketing is Incorporating Infamy Over Wealth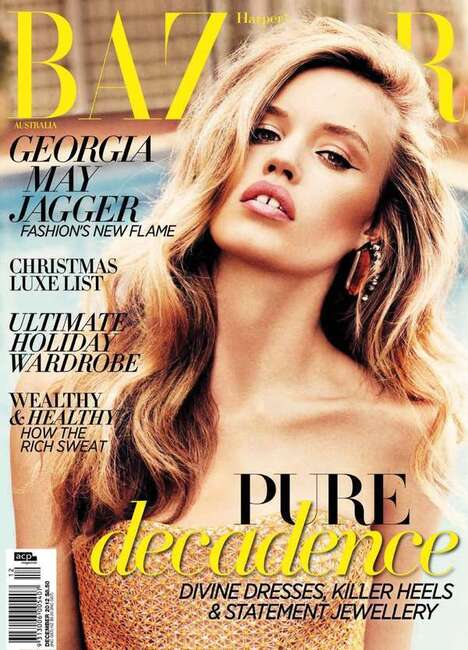 It has been a tried-and-true method for many brands throughout the past several decades to use wealth as a form of lifestyle marketing, but now we're seeing a distinct shift towards something even beyond fame. Brands are utilizing infamy and notions of high society in several campaigns that are much more affluent than what we've seen in the past and transform the very face of lifestyle marketing as we know it.
As seen in Trend Hunter's PRO Trend
Socialite Persuasion
, many brands are featuring iconic members of high society as a means of aspirational lifestyle marketing. It's through this kind of transformation from simply showcasing wealth to identifying and focusing on individuals who are the cultural symbol of 'old money' that is putting things into perspective. Consumers are able to identify with a person much more than a display of a lifestyle, which is pushing the tactic in new directions and yielding positive results.
Back in December, the
Georgia May Jagger for Harper's Bazaar Australia
shoot put the It girl front and center in an iconic publication, and further instilled her as a mainstay in the modeling world. It's this kind of marketing that's taking precedence in the lifestyle branding world and helping to shake up traditional notions of fame and fortune. Today's youth might not completely aware of who Mick Jagger is, but his young daughter is a member of the demographic and can translate some of the infamy of her father into modern appeal. We'll likely see more of this to come as the children of celebrities come of age and begin to enter the spotlight in various ways.
No matter the method, lifestyle marketing is a multifaceted industry with various players that are utilizing different techniques to get results. Check out Trend Hunter's
Branding Trend Report
for more examples of how brands are pushing boundaries and trying out new initiatives to connect with consumers.