Promoting Designers and Brands
Leo Lei, Founder, Leibal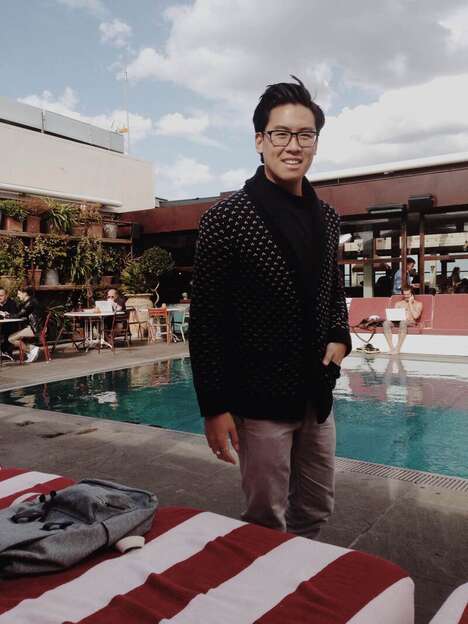 Dedicated to the designers and architects who put their "souls into the works they design," writes founder Leo Lei, Leibal is a blog that connects with readers on both a visceral and intellectual level. It focuses on bringing to light the best minimalist designs. This in turn helps promote up-and-coming designers and their brands. By honing in on a specific niche within design, Leibal becomes a conduit for tailored inspiration, which resonates deeply with its readers.
5 Questions with Leo Lei
1. How do you reset to be creative?
My routine to be creative is to put on ambient music on Spotify, open up a design book from my bookshelf, and then close my eyes to meditate for 10 minutes. Ideas usually start to form during the meditation phase, unless I fall asleep.
2. What motivates you?
I'm fortunate enough to own a business that is centered around my greatest passion. I've realized that within the amazing field of design, the people behind the designs are what motivate me the most. Our wholesale division focuses on nurturing and growing foreign designers and brands within the U.S., and there is nothing I care about more than making sure I am fulfilling their needs.
3. What is the biggest challenge you face?
At the moment, manufacturing our own products. It's turning out to be a lot harder than I ever imagined, but we are close to releasing our first collection.
4. What is your favorite way to interact with viewers of your site?
My favorite way to interact with viewers of my site is to meet or speak with them in person. I've already met so many amazing people just through them being a fan of my blog, and I am always pretty generous when it comes to giving free stuff away from our store.
5. Where do you see the future of blogs heading?
The future of blogs, for Leibal at least, is to become a sourcebook of information and inspiration. Our blog's niche is focused on the latest in minimalist and functional design, and we want to continue providing articles of the newest and most beautiful designs out there.