Leveraging Social Media to Spark Innovation
Julia Quinn, Social Media Director AMTRAK
Related Trend Reports
Art & Design
,
Design
,
Eco
,
Gadgets
,
Home
,
Lifestyle
,
Luxury
,
Marketing
,
Regional
,
Tech
,
Travel
,
Unique
,
World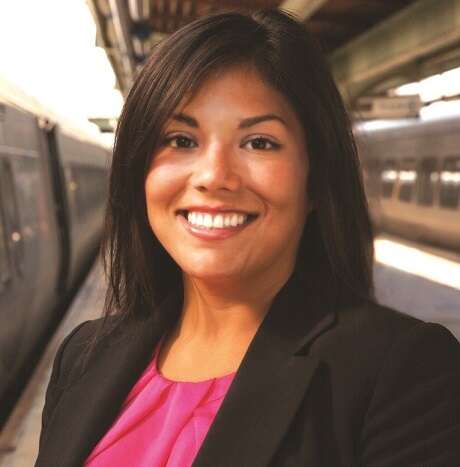 Amtrak train routes stretch far and wide across the US, including connections to three Canadian Provinces, and are depended on by passengers from all over to get them to their destinations on time. With three years at Amtrak under her belt, Amtrak Director of Social Media Julia Quinn knows the importance of utilizing all the social media channels at her disposal to engage with her audience and connect to customers on a personal, one-to-one level. Tools such as Facebook, Twitter, Google + and Instagram create unique opportunities to have conversations with travelers as well as forge connections with other brands. One recent campaign featured an exciting partnership with the Cooking Channel involving travel to some of the many destinations on Amtrak lines to check out the local food fare.
Four Questions with Julia Quinn:
1. How does your team generate new ideas?
Our team works closely together with each other. We're a small team so we rely on outside departments such as government affairs and corporate communications and we operate with the policy that no idea is too small to explore. We are always brainstorming ideas, looking for areas of improvement and I'm constantly challenging the team to continually grow and learn and bring new ideas to the table. We have a passion for social media and have a small arsenal of social media monitoring tools that help us with comparison research against our competitors and other brands. We are always bench-marking ourselves against other travel providers, and keeping up with what people are saying about our brand. Trying to harness trends and diving deep into them helps give us the consumer insight we need.
2. What is the biggest challenge you face when innovating?
We have over 20,000 employees with services that span from coast to coast and border to border. It can be a lot to handle and, with so many opinions, we just don't have the resources to have everyone sitting in the same room ideating each topic. There are also lots of different layers to go through and we are not always able to focus on the most fun projects. With a constraint of resources, including a lack of actual human resources and the number of working hours in a day, we can't activate on every single project.
3. Has there been an instance where another industry has influenced innovation at your company?
The social media industry plays a large part in our role as a customer-facing industry. The team finds searching and responding on Twitter, for example, a great tool that helps Amtrak lead the way in the transportation industry. We've had success with mutually beneficial partnerships that have been harnessed over the past couple of years, partnering up with Apple, AT&T as well as the Cooking Channel to name a few. We can't always innovate on our own and by relying on these outside resources, we can overcome challenges such as budget constraints.
4. What makes an innovative culture? How do you create a culture of innovation?
With a group of three people on my team we need to build a strong culture of innovation. We see the company as being 20,000 strong and each employee has their own ideas and experiences to bring to the table. They don't have to be the longest standing employee, and by having people come to the table with equal footing, we are allowing for open discussion where no one is afraid to share ideas. I also find that re-setting the team is necessary in order to avoid getting bogged down in the daily grind of churning out work. It is important for us to take the time to reflect on our successes, even the smaller ones, before moving on the next project. Even though we are a very busy team, we make sure to take time to step away from the desk.