Innovation in a Startup Environment
Jordy Leiser, CEO of STELLAService
Related Trend Reports
Business
,
Credit Crunch
,
Eco
,
Eco Architecture
,
Gadgets
,
Home
,
Lifestyle
,
Market
,
Mobile
,
New Ventures
,
Retail
,
Social Business
,
Tech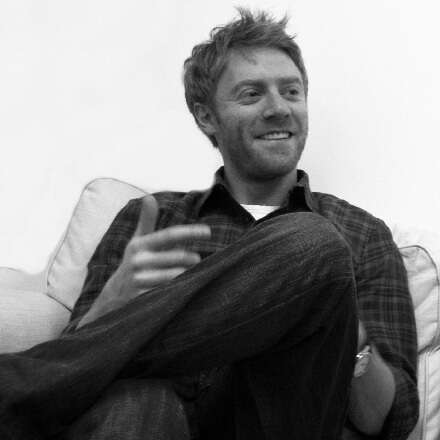 Originally from Denver, Colorado, and now the leading man at STELLAService in New York City, Jordy Leiser is getting used to life in the fast-paced worlds of the Big Apple and the startup ecosystem. After receiving a $1.75 million seed from various investors, Leiser is now focused on growing the business while maintaining the quality and consistency of their work. We caught up with Leiser to get his take on creativity, innovation and creating a breakthrough culture at an NYC startup.
3 Questions with Jordy Leiser
1. Can you describe innovation at your company?
I would say in many ways we're forced into innovation. If we want to measure the quality and speed of service on Twitter for all the largest retailers, how would you go about it? We're forced to innovate by the nature of our business. It's something that's built into the process. We're trying to scale a process that objectively measures the customer service of big companies, and it's hard to do. So things are on-going and difficult but that's part of the fun entering the space where no one has been before. The challenges are there and innovation is part of the process.
2. How do you create a culture of innovation?
In any venture-backed startup environment, there's a natural inclination to innovate. We effectively have this team of analysts across the country measuring the service of all these companies. We have a complex operation - no rulebook and no instruction manual -- as a result of that everyone is just driven. No matter what piece of the puzzle you're part of, simply having that mindset, people every day have to be creative and it's challenging, and those challenges generate creativity.
3. How do you motivate your team to come up with good ideas?
Well, we've moved into a space with an open floor plan and there are about 15-20 of us in the office, and its closeness allows everyone to feed off one another. Especially having engineers and sales people in the mix, it really sparks creative and fruitful interactions. Then being in New York City, everyone is on top of things and it's a mindset here. But as long as everyone is enjoying their co-workers and their company, it makes for serendipity and sparks a waterfall of incremental creativity.