Implementing Innovation Initiatives
Jason Yu, Manager of Applied Innovation at RBC
Related Trend Reports
Art & Design
,
Business
,
Credit Crunch
,
Eco
,
Fashion
,
Health
,
Home
,
Internet
,
Lifestyle
,
Market
,
Pop Culture
,
Retail
,
Social Business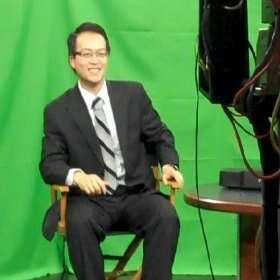 As a Manager of Applied Innovation at the Royal Bank of Canada, Jason Yu knows the difficulty involved in taking ideas and turning them into products for the financial services sector. However, when Jason is not toiling over his innovative work, he spends his down time coaching tennis, herding sheep and participating on a reality show (Canada Sings 2), which gives him fresh perspective on his day-to-day duties. We talked with Jason to get his insights on leadership and innovation in the banking industry.
3 Questions with Jason Yu
1. How do you motivate your team to come up with good ideas?
I'm always asking people for ideas and I reward employees for their contributions. In fact, my team just ran an employee innovation competition that not only rewarded the top teams with an extra week's vacation, but the winning teams also get to assist in making the idea a reality by being involved in its development and execution.
2. How do you create a culture of innovation?
At RBC, we believe all ideas matter -- it's not always about the big ideas. We tell employees that innovating in the context of their own role, no matter how small the change, it can actually have a huge impact on the organization. It's also important to support the willingness to take risks and reward it.
3. In what ways are you actively investing to enhance innovation?
We recognize that ideas come from anywhere, both internally and externally. In addition to our employee innovation challenge, we hold an
annual competition for students
to generate new ideas. We also place a significant focus on investing in initiatives that can help improve the way we provide services to our clients, as well as how we collaborate with our colleagues.