Innovative Hiring Practices and the Value That They Offer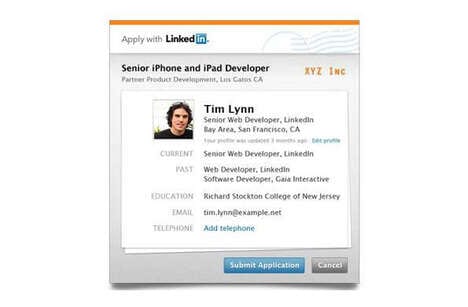 Company structure is changing more than ever, so it should come as no surprise that innovative hiring practices are replacing less efficient, old-fashioned approaches.
Zappos.com, a massively successful online shoe retailer, has achieved great commercial success and garnered a lot of attention for their standout hiring process. The company's
approach
focuses on sussing out an applicant's true enthusiasm and commitment to the job, which is evaluated by offering potential hires a generous cash incentive to reject an offer of employment. This is the company's way of assessing an applicant's true intentions, and seeks to weed out those who aren't truly interested or committed to the brand. Though a seemingly expensive approach to hiring, the tactic seems to save money for the brand in the long run, as the training process for those who are hired is quite elaborate.
When it comes to improving a hiring process, it's incredibly important to use information about previous hires as a way to innovate and take note of which factors seemed to have led to higher performing employees. Though many managers will rely on common sense and cues like level of education when it comes to assessing a candidate, this approach can lead to the overlooking of applicants who would otherwise be a good fit for a company. Often, an attitude is more important than a degree, but this factor completely depends on the nature of a position. Keep a detailed log of how particular staff members from different backgrounds perform, and take note of what personal characteristics have led to stronger outcomes.
Those looking to spruce up a company's recruiting process should consider Trend Hunter's
Business Trend Report
as a source of innovative inspiration.