Innovative Branding Solutions: What Subversive Marketing Can Do for Your Company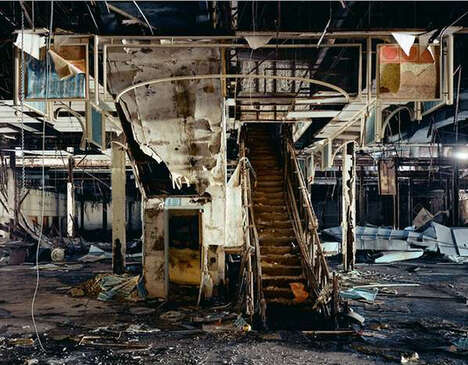 Though often aiming to make products look as beautiful as possible, advertising has taken a turn for the unglamorous, and subversive branding is gaining traction as one of the leading innovative branding solutions.
Despite the fact that aspirational products and hyper-polished advertising is popular, some companies have benefited from integrating realism and sub-culture sentiments into their branding strategies. Though consumers respond to highly refined marketing techniques for some products, there are many who respond more readily to less glamorous tactics. A perfect example of this is the
Habita Hotel
in Mexico City. In an effort to support the community and attract more visitors, the hotel commissioned a project by which 20 graffiti artists worked together to paint one of its outside walls. This was an incredibly public project, and managed to add a unique and offbeat aspect to the hotel. Gaining plenty of coverage and respect from the community, Habita Hotel hit the nail on the head with this endeavor. Despite the fact that graffiti is typically seen as a low brow art medium, the adoption of this fad elevated the company's brand.
Photographers and artists have truly capitalized off of the desire for more realistic depictions, and generate plenty of attention from creating stark, true-to-life pieces. Brian Ulrich's
'Ghosts of Shopping Past'
photo series -- a commentary on the American economy -- featured a completely desolate and rundown shopping mall. The unglamorous aspect of the photos are striking and attention-grabbing. Incorporating this kind of imagery could be very advantageous for the right brand, and provide the same outcome as shock advertising without offending any potential customers. Subversive work is almost inherently more interesting than run-of-the-mill images, and will almost always draw in a substantial crowd.
Fashion, though often understood as an incredibly glossy industry, has undergone a nitty gritty makeover as of late. A slew of editorials and campaigns have been released that feature models posing in some fairly sordid environments. Motels have been the stage for plenty of photo shoots, and provide a more authentic and striking feel in contrast to typically ritzy depictions of the high life. An editorial in
POP Magazine
not only took place in a motel, but featured almost no props or accessories. This bare-bones approach was a marked change of pace for the publication, and was a vehicle for more attention.
Going against the norm can pay off in a big way, and resources like Trend Hunter's
Branding Report
feature many examples of brands pulling off this tactic with stellar results.