4 Ways to Increase Facebook Fans
Related Trend Reports
Art & Design
,
Business
,
Games
,
Interactive
,
Internet
,
Lifestyle
,
Marketing
,
Photography
,
Romance
,
Social Media
,
Tech
,
Travel
,
Unique
,
World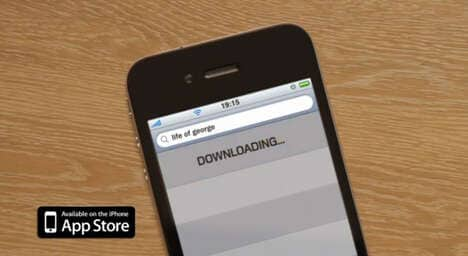 One of the major social media goals of any organization is to increase Facebook fans. Getting more people to 'like' your page translates to farther social reach and increased site traffic, as well as a higher likelihood that your brand's promotions and campaigns will be successful. Here are five strategies to organically increase Facebook fans:
1)
Post Engaging, Interesting Content
. Weight is one of the factors affecting a brand's Edge Rank (the algorithm Facebook uses to determine whether or not a post will be shared on a person's newsfeed), and it refers to the engagement and interest a post generates. To enhance user engagement, add more photos and videos, which will keep people on the page longer, add a location to the post, and ask more questions or post numerous polls to encourage people to comment and interact. You can also tag the photos you upload; according to IMGrind, this helps to create weight because it broadens the social circle associated with the post. To enhance engagement, make sure the content you provide is relevant and interesting to your target market. Interested users are more likely to comment, share and like a post.
2)
Post Consistently and in a Timely Fashion
. Because your Facebook Edge Rank is also based on time -- how frequently you post and the freshness of your content -- it is wise to maintain consistency with your posts so that your Facebook page never goes stale. By maintaining a schedule, you elevate the chance that your posts and your fan page will be shared, as your current Facebook fans will know when to expect your posts and also know that visiting your Facebook page routinely means they will get fresh content. What's more, if you schedule your posts for days where your page's web traffic is high, you will likely get more interactions and comments since there are more people visiting your page on those days.
3)
Offer an Incentive for Likes
. Sometimes people need an extra push to like your page and become an official fan. Give these consumers a bigger reason to click the 'like' button by enticing them with benefits only fans get. For example, provide your fans with exclusive video content, special downloads or printable coupons. Another option is to host a fan-only contest or giveaway, or set up a fun and interactive game that only fans get to play.
4)
Build a Community
. Your Facebook page is a community, not just a social media selling tool, and a community can only function well when there is conversation and dialog. To increase Facebook fans, you have to make your current fans feel special by responding to their comments and making them feel part of the same time. Ask questions, respond to feedback, reward them, give them all the information they want and need -- joke with them, even! Create a positive environment that users will love returning to, which will encourage them to share their experience with our brand via their own social networks.
Boosting your Facebook traffic organically takes time and patience, but it all boils down to what you offer your fans. An interactive online community rife with rich and engaging content provides a sure advantage over competitors. To uncover more ways brands are using Facebook and other social networks to engage their customers, visit our
PRO trends database
and download our
Social Media Trend Report
.