How a Social Approach Can Improve Customer Experience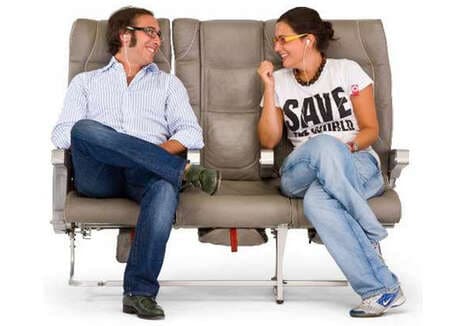 As time goes on, consumers have come to expect more and more from the products and services they use, and many companies have come up with innovative ways to improve customer experience. With convenience at an all-time high and technology facilitating this change, companies have begun to focus on how to make services specifically more socially engaging and enjoyable for customers.
KLM Royal Dutch Airlines promoted a more
social approach
to flying in 2011 by announcing that it would begin to make use of Facebook and Linkedin information so that customers could choose who they wanted to sit with based on these social profiles. Though this would only work with those who made their information publicly available, the idea behind it is quite revolutionary. There are obvious privacy issues that could arise from a set-up like this, but properly executed, this could make for a more enjoyable customer experience, particularly for those looking to network or sit with people who are similar (for example, families could opt to sit with other families). Integrating social media into the mix is typically the mark of a company looking to stay on the cutting edge, and though a bit problematic, KLM Royal Dutch Airlines did show a great deal of forward thinking in this initiative.
Another company that uses social networks to its fullest potential is
Getaround
. Getaround, a company featured in Trend Hunter's
Business Trend Report
, is an app that facilitates auto sharing in communities. Cutting out rental companies, the smartphone add-on allows people to benefit from neighborhood living, and provides users with an affordable alternative to more traditional car rental services. The app is revolutionary in how it brings people together and encourages interaction between consumers. Many times, integrating a social strategy into business services has more to do with fostering a social environment than anything else.
Providing users with options is key when it comes to executing strategies to improve customer experience. Social aspects are important, but must be approached with careful tact in order to be successful.