Encouraging Adventure and Authenticity
Ashley Whicher, VP of Marketing, Hudson's Bay Company
Related Trend Reports
Art & Design
,
Celeb Fashion
,
Design
,
Fashion
,
Food
,
Health
,
Hip Fashion
,
Home
,
Kitchen
,
Lifestyle
,
Marketing
,
Media
,
Modern
,
Photography
,
Pop Culture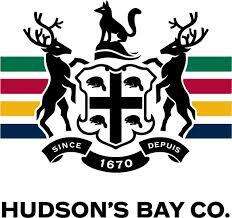 Ashley Whicher has been at The Bay for four years now, and before that, he had a long career at Sears. Ashley was drawn to The Bay because of the plan to grow the business. At The Bay, the team is constantly challenging each other, and each individual is encouraged and supported to generate ideas. Every member of the team is considered a "Chief Adventurer," and are always on the lookout for new ideas and new opportunities. Ashley believes that we should always be listening to others, to create a culture where new input and ideas are encouraged.
3 Questions with Ashley Whicher
1. Has there ever been an instance where another industry has influenced an innovation at your company?

Technology influences the way that we connect with the customer, as it also influences the customer in their everyday lives. The younger customer wants to consume content digitally, but all ages want to connect in a digital format. Our teams work with the top innovative designers in the world to make sure that we are constantly innovating.
2. Looking to the future, how is the Hudson's Bay Company going to be a leader in innovation?
The Hudson's Bay Company is the oldest commercial corporation in North America, as it was started in 1670. We are a company of adventurers, who are always on the lookout for new opportunities. A lot of work goes into staying up to date with what is going on in the world. There is an ongoing quest to make sure that we are leveraging the authenticity of the HBC brand in order to continue to take calculated risks.
3. Do you have specific rituals for re-setting your team to be creative?
The marketing team is a very close-knit group, and we look at each other's business, and offer input and support to each other. All team members help generate ideas, which enables the company to continuously adapt to the customer's needs.