5 Guerrilla Marketing Strategies Brands are Using to Generate Buzz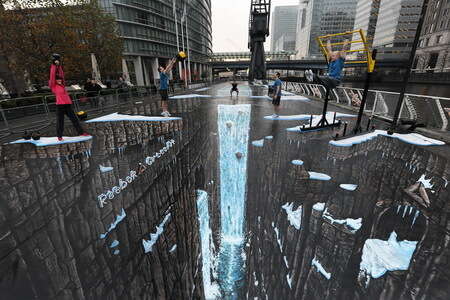 While there are countless ways to promote a product or service through unconventional tactics, many of the best guerrilla marketing strategies are based on a handful of simple schemes. At Trend Hunter, we've seen that these general strategies are used by brands the world over to create hype, generate buzz and send a brand message and can be applied to almost any marketing campaign.
1.
Graffiti
. Street art, while typically considered vandalization of public property, has become one of the top guerrilla marketing strategies used by brands like Converse and Reebok, who are piggy-backing off the popularity of street artists such as Banksy to sell products and create brand awareness.
2.
Supersizing
. The bigger a brand message is -- whether it's an advertisement or stunt -- the more likely it will stay in consumer minds. Microsoft's 6-story Windows phone in the middle of New York City is a great example of how brands are supersizing their marketing messages.
3.
Games
. Nontraditional, immersive games is one of the top guerrilla marketing strategies because they completely engage customers. For example, auto brands like Hyundai and BMW have benefited from implementing larger-than-life urban racing games in the middle of crowded city streets.
4.
Mobilization
. How best to reach the on-the-go consumer? By being on-the-go yourself. Brands are enlisting traveling billboards, mobile trucks and other pop-up establishments, such as Nescafe's nomadic cafe, in order to reach more consumers.
5.
Flash Mobs
. Flash mobs are fun, exciting and engaging, and have the potential to create even more awareness when videos are posted of the event online. Budweiser, American Airlines and H&M are just some of the brands that have used flash mobs to create a stimulating consumer experience.
For more examples of creative and engaging guerrilla marketing strategies, as well as other unconventional ways in which brands are capturing customer attention, make sure you check out our
Marketing Trend Report
!