Grungy Design: The Devolution of Luxury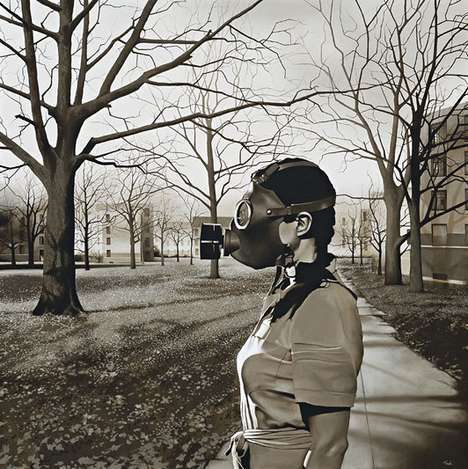 Luxury is prevalent in the world of design and marketing, but many people are tired of the picture-perfect glamorous lifestyle constantly being shoved at them and are finding themselves attracted to a more grungy design aesthetic. The Trend Hunter
Design Trend Report
gives you further reading on contemporary design trends.
A utopia is essentially boring, which is why people are fascinated by grunge and disorder rather than perfection. Artists and designers are incorporating
glamorized desolation
into their works by looking to abandoned locations and dilapidated buildings located within urban communities for inspiration. In his (In)vulnerable series, artist
Steef Veldhoen
uses decaying buildings as settings for his photographs. There seems to be an incongruity between the desolate setting and the models he uses. The woman in a pure white gown holding a delicate parasol does not fit in with her poor surroundings, demonstrating how this grunge style is actually contrary to fashion which is associated with luxury.
With shows like Game of Thrones and films such as The Hunger Games which feature a world where luxury is a commodity available only to a select few and the masses have to fight for their survival, a
dystopia fascination
is evident.
Even within the home, people have taken a liking to controlled chaos with many designs based on a sense of
deliberate disorder
. Earthquakes, hurricanes and floods are constantly in the news, only enhancing the frenzy about the end of the world and sparking the imagination of designers and interior decorators. The
Tectonic Bookcase
by Tembolat Gugkeav is clearly inspired by what a bookcase would look like if it went through an earthquake. With all the compartments placed on top of each other at extreme angles, the whole cabinet looks like it is in complete disarray, as though it may fall apart at the slightest nudge. However, the shelving unit is actually held together quite well, making it a great piece for a messy room, adding a stylish element to the overall grungy design.
The market is flooded with flashy items targeting those who desire a luxurious lifestyle, but many are reacting against luxury and gravitating towards a messy, grungy design.