Stay Ahead of the Curve: Facebook Graph Search and Business
Related Trend Reports
Art & Design
,
Business
,
Gadgets
,
Internet
,
Leaders
,
Life
,
Lifestyle
,
Marketing
,
Mobile
,
Social Media
,
Tech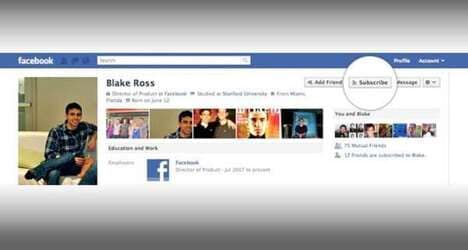 Facebook recently unveiled its newest update, an exciting announcement no doubt, but how will graph search and business work together? What can companies do to make the most of this upcoming feature? There are many switches brands can make to their pages on Facebook to optimize for the change, and potentially benefit hugely from doing so.
Graph Search is, in its most basic form, a personalized search engine customized using a users Facebook data. Given the buzz around the tool, it's likely to have a huge impact not only on how users navigate the site, but how brands promote on Facebook as well. Though somewhat dependent on the kind of business at hand, the consensus has been that graph search will have an overall positive effect on brands' social media presence. Here are some way in which you can stack the odds in your company's favor.
Firstly, if your brand doesn't have a solid page on Facebook set up already, that's the first step to be taken care of. If your brand is already setup online, adding details like location will become all the more important, as it optimizes your company's page when it comes to the new search approach. Having a strong following on Facebook will be more important than ever, so promoting your company's page through widgets and using other social media forms is highly recommended.
Another very important way in which your brand can step up its impact with the introduction of graph search is through increased activity on Facebook. It's suspected that, similar to Google+, Facebook will used interaction and activity on a brand's page as an indicator of quality. Graph search will reportedly favor those with more engagement and consistency of posts than those without, so brands should prepare for this by revamping their social media strategy on Facebook.
When it comes to big shifts like this, innovative companies know that it pays to stay on the cutting edge of social media. Trend Hunter's
Social Media Trend Report
is a great tool for brands who want to not only keep up but lead in this area.