How Global Trend Spotting Drives Innovation
Gisela Rule, Director of SABMiller
Related Trend Reports
Art & Design
,
Bizarre
,
Branding
,
Business
,
Design
,
DIY
,
Drinking
,
Fashion
,
Food
,
Furniture
,
Health
,
Kitchen
,
Lifestyle
,
Luxury
,
Marketing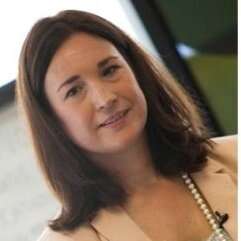 As the Group Innovation Director for SABMiller, Gisela Rule is tasked with identifying and isolating global trends, and transforming them into opportunities for local markets. We spoke with Rule to get her opinion on global trend spotting and what the key ingredients are for creating an innovative work environment.
4 Questions with Gisela Rule
1. How do you motivate your team to come up with good ideas?
The motivation is not just the idea, but about how teams can come together, collaborate and have resources behind them to come up with truly great stuff. We're very much into products and propositions that endure. Another big motivator is people seeing success in others. People are routinely turned on by the great ability they see in their peers, and we have people here who came from other companies and have been exposed to creativity throughout their careers.
2. What resources do you use to spot trends and competitor innovations?
I think we're very fortunate in our organization to have several resources at our fingertips. There's a wealth of data that we subscribe to. Nowadays, everyone is connected. It's easier to make connections, and they can come from anywhere. Being a global company with a presence in various markets, we have all these incubators all around the world that provide us with some great insights.
3. It's been said that "culture eats strategy for breakfast." How do you create a culture of innovation?
I think this a really important question, and one that we've tackled before. There are many dimensions that make up an innovative culture. There are key components like clear strategic direction, strong processes, skills and discipline. In that mixture you start building the culture and having the right people in the right places. Another thing that builds the culture here for us is our entrepreneurial spirit.
4. Finally, in what ways are you actively investing in innovation, or are you satisfied?
I think we always say we can do more. We're never completely satisfied, and that's the hallmark of any great company. I think our biggest investment right now is in people. We've done a great job of adding some heavy-hitters to the organization who help grow the culture and drive our innovation.