Embracing the Future of Green Technology with an Open Mind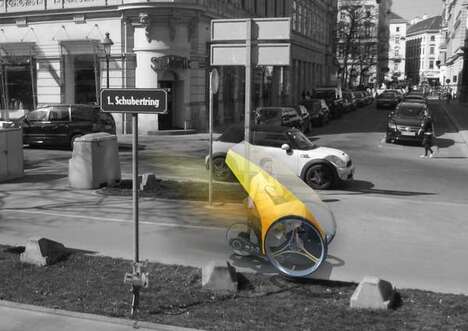 The world is advancing at a rate that can't be measured because it isn't constant, but out of this uncertainty comes the future of green technology and the ways in which the world will evolve in the coming years. Eco-friendly alternatives to the other, power-hungry products on the market are effective ways to help reduce carbon emissions, advocate to consumers and re-work the perceived structure of the goods market. It's imperative to keep an open mind when it comes to green technology because it can seem quite foreign at moments, but keeping the bigger picture in mind helps put things into perspective and brings things down to a local level.
Some companies are approaching green technology in a clever way that puts the individual in the spotlight and encourages them to proudly accept the call to action. The
Opower app
was created in part by Facebook and the Natural Resources Defense Council to help combat energy consumption across the nation. It works by measuring home energy use and sharing the collected data with friends on Facebook. The app renders users accountable for their energy use, which in turn can encourage them to rethink the power-hungry appliances and electronics in their home, and opt for more sustainable technology.
Kinetic design
is a form of green technology that harnesses the power of repetitive motion to generate electricity for anything from lighting to electronics. The
Kinesis Vehicle
makes use of kinetic energy in a clever way: instead of using pedal power to directly move the vehicle forward, it is used to charge the internal battery. This is similar is nature to the way that the Toyota Prius uses energy lost through braking to charge the internal battery. It's a form of technology we're seeing with direct consistency and it provides a forward-thinking solution to how we can keep alternative transportation moving by harnessing lost energy.
For more examples of cutting-edge green technology, check out Trend Hunter's
Eco Trend Report
.