How Companies are Leveraging Environmental Marketing and Branding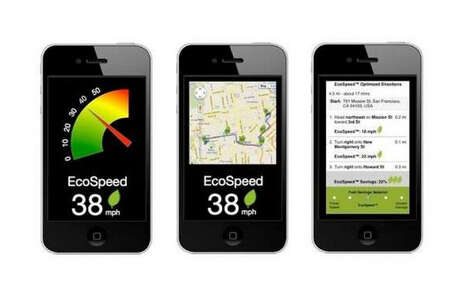 Even the most unlikely of brands are leveraging environmental marketing in order to boost their company's image. From McDonald's to world-renowned architects, many industries are benefiting from a more eco-friendly image overhaul, as can be seen in Trend Hunter's
Eco Trend Report
.
McDonald's and other food retailers have implemented unexpected but well-received initiatives to conform with an increasingly environmentally conscious attitude. Arguably combating criticism when it comes to the sustainability of its product,
McDonald's
built a location in West Virginia that came complete with a charging station for electric cars. Though this certainly wasn't the case for every restaurant, promoting this one change was a brilliant move on behalf of the colossal corporation. Providing a service to customers while aligning a brand with a more socially positive movement is an often successful strategy, and proved to be effective in this case. Other fast food chains that have taken part in similar eco-friendly shifts include KFC and Chipotle, who opted for advertisements and architectural changes that promoted a more sustainable future.
Architectural design is another industry that's shifted toward a more environmental approach. Adrian Smith & Gordon Gill Architecture designed an exemplary building known as the
Matrix Gateway Complex
. Complete with a high-tech skin that absorbed solar energy and humidity for drinking water, this project carefully leveraged technology to make the design as environmentally friendly as possible. Another architectural eco-friendly pursuit includes
The Bionic Arch
, a Belgian building project concept purposely designed to be constructed using green technology while staying CO2 neutral.
Technological platforms have themselves become a stage for eco-friendly intiatives. The
EcoSpeed
app, for example, offers users a road map on how to get where they're going using as little gas as possible. Offering users a way to save money while being more ecologically responsible is a win-win situation for the consumer, and makes products and services like this all the more appealing.