Striking a Chord: Why an Emotional Marketing Strategy May Be Right for Your Brand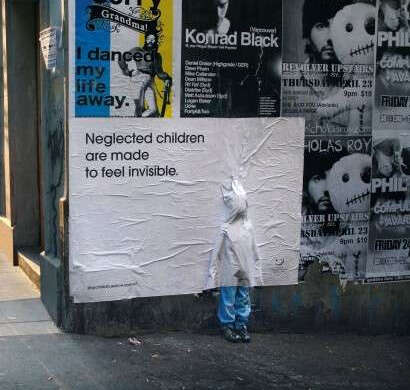 Advertising has long strived to appeal to viewers' psyche, and emotional marketing is just one of the ways in which this takes place. Though arguably more risky than other campaigns, this tactic can invoke action and have a strong impact on viewers.
This strategy tends to be popular with non-profit and charitable organizations, and for good reason. Often seeking to draw attention to terrible conditions and situations, this kind of marketing invokes sympathy and advocates for all sorts of victims of dreadful circumstances.
Many have seen tear-inducing commercials on television that cause many to change the channel, but some organizations have upped the ante and promoted their cause through striking visual campaigns that are hard to miss. The Australian Childhood Foundation struck the perfect balance between shock advertising and emotive marketing in this
child abuse campaign
. Creating a life-sized child statue blended into the walls made their message clear and directed a ton of attention to the campaign. Arguably imposing, but still tasteful, the campaign took advantage of the effects of shock and paired them with good intentions. This kind of campaign sticks with viewers, and is incredibly effective.
Not all emotional marketing campaigns need to appeal to a negative emotion, however. This
Nokia paparazzi campaign
, executed in Korea, highlighted and played off of audiences' self-esteem and pride. The billboard made it look as though the people walking by the ad were being photographed by a swarm of paparazzi. Playing into people's narcissism, the billboard created an emotional response without causing discomfort. The integration of cameras into this campaign fit perfectly into the Nikon brand, and seemed like a natural move for the high-profile photography company. Creating a positive association with the brand and connecting their products to a sense of pride and fame was right on target with the company's target demographic, which is why this is one of the best examples of emotive marketing out there.
For more information regarding emotional marketing and other innovative strategies, check out Trend Hunter's
Marketing Trend Report
.