What You Need to Know About Eco-Friendly Marketing
Related Trend Reports
Art & Design
,
Bizarre
,
Business
,
Design
,
Eco
,
Internet
,
Lifestyle
,
Marketing
,
Pop Culture
,
Social Business
,
Social Media
,
Unique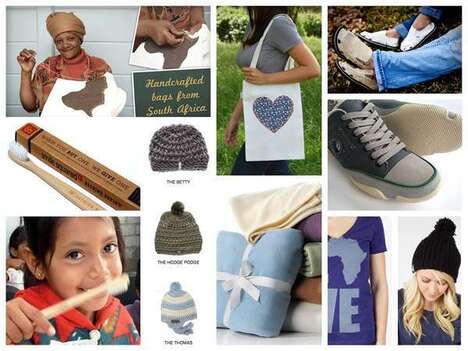 The green movement is gaining consistent momentum everyday, so it's essential to exercise eco-friendly marketing techniques to keep up with the evolving market. Many companies and organizations are utilizing sophisticated technologies as well as grassroots initiatives to provide items that are sustainably created. As such, consumers are constantly looking for greener alternatives to their favorite products, so understanding how you can align your business eco-friendliness is imperative. This topic is addressed with tact in Trend Hunter's
Eco Trend Report
, which highlights some of the best methods for appealing to the eco-minded individual.
It's essential to identify the key elements that set your products apart and understand their place within the modern market. Many companies featured make use of social media to get their products and services noticed by consumers of all ages. New York-based recycling company
4th Bin
uses Facebook and Twitter to inform followers the benefits of electronic recycling.
Although eco-friendly marketing might seem intimidating, the process is actually quite simplistic and mainly requires that your company keep a pulse on new offerings in the market, which is identified as a key component in the PRO trend
Eco-centric
. Keeping in the know is essential for understanding what your customer is looking for and what they're going to need in the not so distant future.