Eco-Chic: Why Consumers Are Drawn to Earth-Conscious Design
Related Trend Reports
Art & Design
,
Branding
,
Design
,
Fashion
,
Fashion for Men
,
Food
,
Hip Fashion
,
Lifestyle
,
Marketing
,
Tech
,
Unique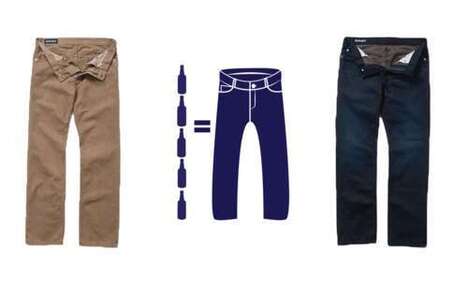 The modern consumer has a stronger focus on Earth-conscious design now more than ever before, which has led to a variety of brands rushing to fill this niche area of the market with products that fit the ethos. An eco-friendly product does double duty in the 21st century market; not only does it help to offer a more sustainable solution, but it also entices the customer in a different direction.
At the heart of Earth-conscious design, there is the hope that the market will one day evolve in such a manner as to only have products that fit such requirements. Until that day comes, the eco movement has instead opened up a new market that can appeal to an entirely new demographic in addition to the existing one. The
Bonobos Earth Day denim line
features pants made from recycled beer bottles as opposed to traditional cotton material, which requires extensive fresh water and other resources. By offering this new option, Bonobos helped to solidify itself as a brand committed to economical products, which in turn boosted morale for existing clients and attracted new ones.
The eco-friendly product that is ethically made is indeed a strong innovation that has helped boost market growth, but there's another side of the equation that takes a different route. As seen within Trend Hunter's PRO Trend
Disposable Design
, some brands are taking the route of accepting the eventual fate of consumer products; by creating them to be thrown out within a short time, the companies can make less of an impact on the environment and in turn attract customers to a new kind of purchase never before embraced.
The ever-changing eco market is an area ripe for growth and expansion, but without a keen eye tracking the advancements some aspects can fall through the cracks. Trend Hunter's
Eco Trend Report
can help a brand identify the key shifts to better recognize areas for innovation and change.